Tuition Rates and Fees, 2023-2024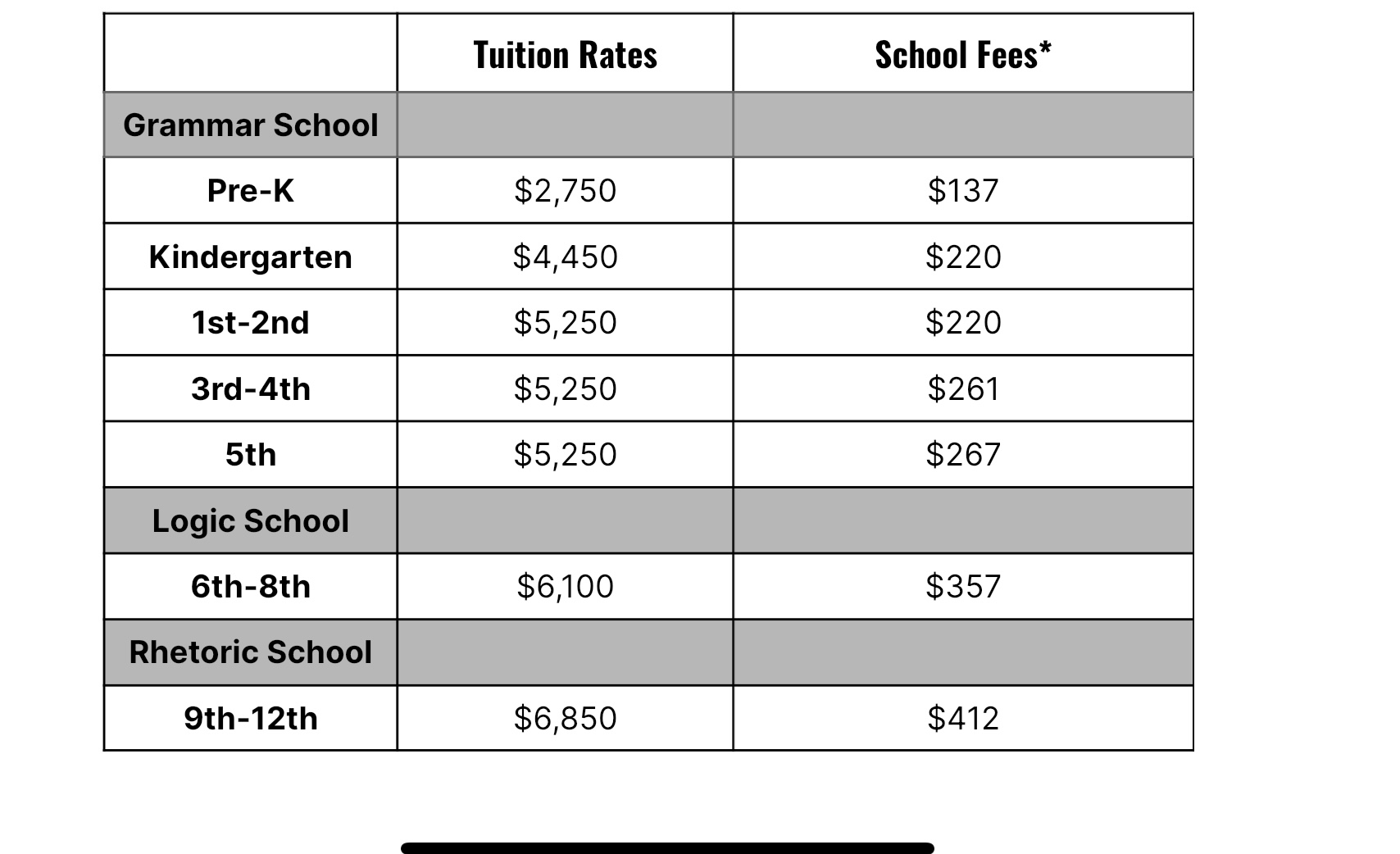 ---
Security Fee
---
Oak Grove has armed security on campus during school hours. To offset this unique cost, families will be charged the following per student:
Pre-K: $35
Kindergarten: $70
Grammar: $90
Logic: $105
Rhetoric: $175
---
Late Registration Fee-$100* (Registrations initiated after March 1st)
---
Optional Friday Refinement tuition for grades 1st-5th: $500 for one semester, $1,000 for both.
Discounts*
Two discounts are available for Oak Grove families.
---
Pre-Payment Discount: 5%
To receive, tuition must be paid in full on or before due date of the first Friday of June in the calendar year, no exceptions
---
Multi-Student Discounts (K–12th):
• Two students: 5% discount
• Three students: 7% discount
• Four or more students: 10% discount
*These discounts are applied to tuition only and not to fees.
---