Board of Directors
---
Jay and Leah Rush
Founding board members
---
Jay and Leah Rush both grew up in the Southwest. After graduating from Texas Tech University and a three year stint in the Pacific Northwest, they moved back to Albuquerque to be near family (and the sunshine) and raise their kids.
The Rushes are long time members of Desert Springs Church. Jay works in the medical device sector and has had the privilege of coaching many of the kids' teams through various seasons. Leah's background is in secondary education but, for the past 12 years, has enjoyed working in real estate. Together they relish traveling as a family, camping, Dodger games, movie nights and anything else they can do to coax their four teens to hang out with them.
Jay and Leah are humbled to have been a part of OG since it's beginning. The teaching staff and administrators, past and present, have played a significant role in encouraging us as parents, loving our kids through highs and lows and pointing all of us to the Gospel as our only hope.
Jay is currently serving as the Board Vice-President.
---
Andy and Megan Diercks
Board Members
---
Andy and Megan Diercks have been a part of Oak Grove since 2014. They have three children attending Oak Grove. Oak Grove was an answer to prayer when they determined that public school was not meeting the needs of their oldest child, and they have been blessed by the wonderful, Christ centered education and the love shown to their kids by the Oak Grove staff and community.

Andy and Megan have attended Desert Springs church since 2017, and are currently members there. Megan, in addition to co-teaching, serves as the school nurse, and Andy advises individuals and families in financial matters working for a national firm. Both are also coaches at Oak Grove, mentoring children in volleyball and golf. They enjoy spending as much time as possible outdoors camping, skiing, and hiking as a family.
Andy is currently serving as the Board President, and Megan as the Secretary.
---
Kurt and Dani Sorenson
Board Members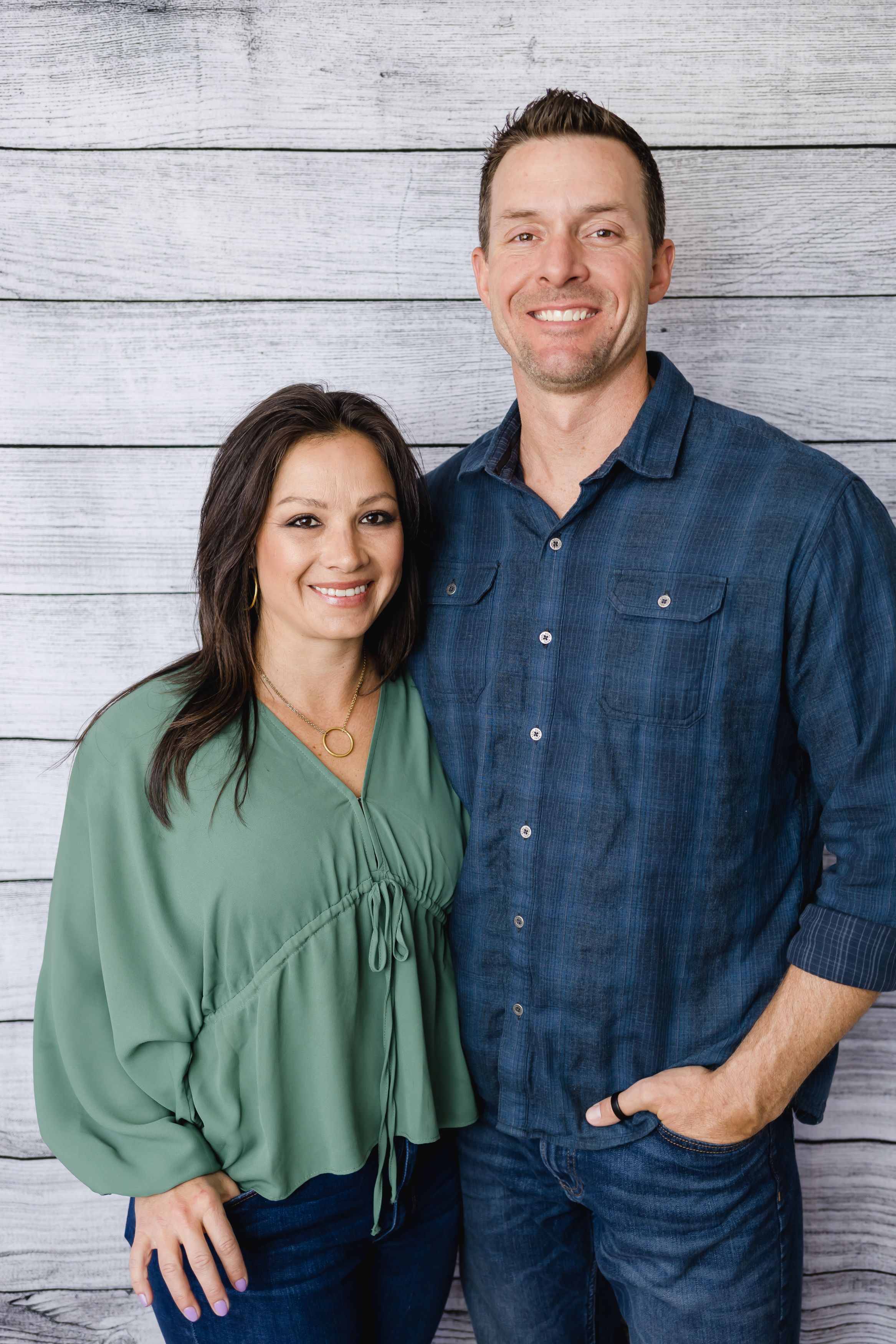 ---
Kurt & Dani Sorenson and have been part of the Oak Grove community since 2013. Three of their 4 children attend Oak Grove and they are looking forward to their son starting Kindergarten in a few years. Oak Grove has been a gift from God for their family, giving their children an excellent education rooted in Christ while providing their family with some of the best community they've ever experienced.
The Sorensons are members of Hope EV Free church in Albuquerque where they've corporately worshipped since 2010. In their free time they love to travel and frequently debate if God's creation is best displayed in the mountains or on the beach.
Kurt is currently serving as the Board Treasurer.
---
David and Whitney Hicks
Board Members
---
David and Whitney Hicks have been enthusiastic members of the Oak Grove community since 2019. As the parents of three girls, they've seen this nurturing environment cultivate a love for God's creation, wisdom, and virtue within their kids. They have wholeheartedly embraced Oak Grove's Christ-centered mission and vision.
David, who owns Oakmont Advisory Group, helps families plan their financial futures. Whitney was actively involved with their girls' local elementary school and when their family made the move to Oak Grove, she was grateful to take on the role as co-teacher and school volunteer. The Hicks family attends Desert Springs Church and when they're not working or engaged in school athletics and activities, they love traveling, exploring the great outdoors, and spending time at their cabin.
The Oak Grove Board of Directors is composed of members who care deeply for the School Mission and Vision. By application, Board members serve the school and community by ensuring that the Vision and Mission of the school remains central and vibrant. Additionally, the Board provides strategic counsel and oversight for their sole employee, the Headmaster, so that he is fully equipped to carry out the responsibilities of leadership.