---
Oak Grove Classical Academy is a private, Christian Classical school in Albuquerque, NM serving grades Pre-K through 12th that utilizes the University-ModelTM of teaching.
---
Mission Statement
We strive to partner with parents in providing a Christ-centered, classical education utilizing a university-model. We seek to inspire our students to love learning, to face life's challenges with courage and character, and to apply God's truth in their spheres of influence.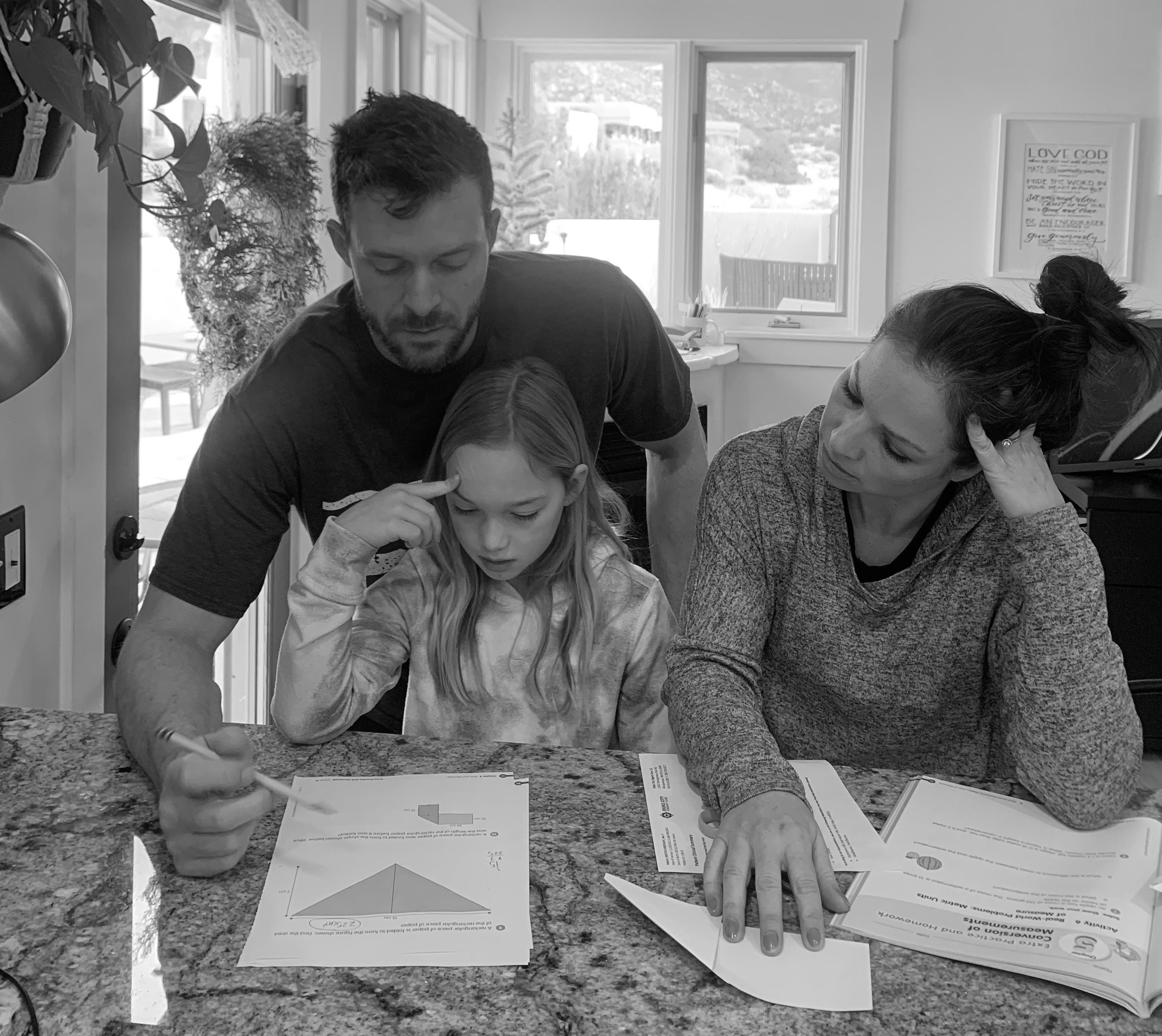 Vision Statement
"Learn for Life, Live for Christ"
IN Practice, our vision looks like this:
For Parents:
Assume responsibilities of the intentional partner in education
Live out the role as the most influential spiritual advisor for children
Encourage one another in training children to glorify God
For Educators:
Display a love for God, a love for children and a love of learning
Demonstrate a passion for classical education and excellence in teaching
Assist parents in their role as spiritual and academic mentors
Cultivate effective communication skills to motivate and inspire students toward learning
Serve as a positive role model for students, parents, and the community
For Students:
Develop a biblical worldview and a heart for those who have yet to hear the gospel
Display Christ-honoring character and humility
Cultivate personal expression and creativity
Learn to communicate persuasively and eloquently
Demonstrate respect and honor for elders and fellow classmates
Develop a love of learning
Desire to grow in understanding and wisdom
Our Core Virtues
The purpose of a Christian Classical education is to cultivate wisdom and virtue. Here at Oak Grove, there are four core virtues that we seek to model and cultivate throughout every program and activity. Our prayer is that in increasing measure and empowered by the Holy Spirit, these virtues will be reflected by every member of our school community.
Core Virtues
---
HUMILITY
---
Augustine, among many others, argued that humility is the chief of all the virtues, the essential virtue which the others depend upon. For example, one cannot truly love, or learn and grow, if one is not humble. C.S. Lewis aptly described humility in this way: "Humility is not thinking less of yourself, it is thinking of yourself, less." The Scriptures are clear about God's perspective of humility: "Clothe yourselves, all of you, with humility toward one another, for 'God opposes the proud but gives grace to the humble" (1 Peter 5:5). "This is the one to whom I [the Lord] will look: he who is humble and contrite in spirit and trembles at my word" (Isaiah 66:2).
---
COURAGE
---
Courage is not the absence of fear, but strength in the face of it. We teach our students that unshakeable courage is built from and grounded in trust in an unshakeable and omnipotent God. As the Psalmist writes, "The LORD is on my side; I will not fear. What can man do to me? The LORD is on my side as my helper; I shall look in triumph on those who hate me" (Psalm 118:6-7). It is through faith in the omnipotent God, who is near to and for His people, that men and women throughout history have acted boldly for truth and goodness in the face of immense opposition and danger.
---
DILIGENCE
---
Having the virtue of diligence means that one approaches and engages in every task wholeheartedly, giving their very best, as unto the Lord. The Apostle Paul captures this in his letters to the early church: "Whatever you do, work at it with all your heart, as working for the Lord, not for human masters, since you know that you will receive an inheritance from the Lord as a reward. It is the Lord Christ you are serving" (Colossians 3:23-24). While the pursuit of excellence can easily become a pursuit of self-glory, the pursuit of diligence, being more internal, has God's glory as its end. One who loves the Lord puts forth their full effort- regardless of who is watching or whether it is commended by others.
---
INTEGRITY
---
The word integrity is related to the Latin integer meaning "whole," "sound," or "complete." The proverb says, "Whoever walks in integrity walks securely, but he who makes his ways crooked will be found out" (Proverbs 10:9). A person of integrity demonstrates wholeness. They have a settled and firm understanding of their identity: where they came from, who they are, what makes them valuable and significant, where they are going, and what their purpose in life is. Without the fear of the Lord and a solid grasp of reality, a person is easily susceptible to every wind and wave around them: the current opinions and preferences of our culture or environment. The man or woman of integrity walks securely and confidently.