We believe parents are the first and most influential teachers in a child's emotional, social, and spiritual development. The University-Model at Oak Grove helps students grow further in their learning by asking parents to become effective and confident partners in teaching, taking on the role of leaders in their child's early education and a pillar of support as they grow and mature.
Oak Grove is an accredited member of the National Association of University-Model® Schools, which blends traditional schooling and homeschooling under a framework of a Christian, college-preparatory school. By partnering with parents as our co-teachers, we aim to kindle a lifetime passion for learning, prepare students for the rigors of college academia and beyond, and instill Christ's values that will allow them to create a better future.
Each stage of learning requires a set number of days children attend classes at home, or their "satellite school." In the Grammar stage, or elementary school, three days are led exclusively by the parents and assisted by lesson plans designed by our academic team.
In the Logic stage, or middle school, students are on campus Monday, Wednesday and Friday, with home lessons the other two days in the week.
During the Rhetoric stage, or high school, parents transition from co-teacher to guides, supporting their child's learning while allowing them to mature and become independent in their own education. Students at this stage are on campus full time.
Is the University-Model right for my family?
This method of teaching demands a lot of time and attention from parents, and often requires that families make certain sacrifices. But its benefits extend far beyond a richer, more well-rounded education. The University-Model provides students with individualized education founded on the personal values of their family. It also allows families the flexibility to give lessons around their own schedule, while enabling parents and children more time to spend together.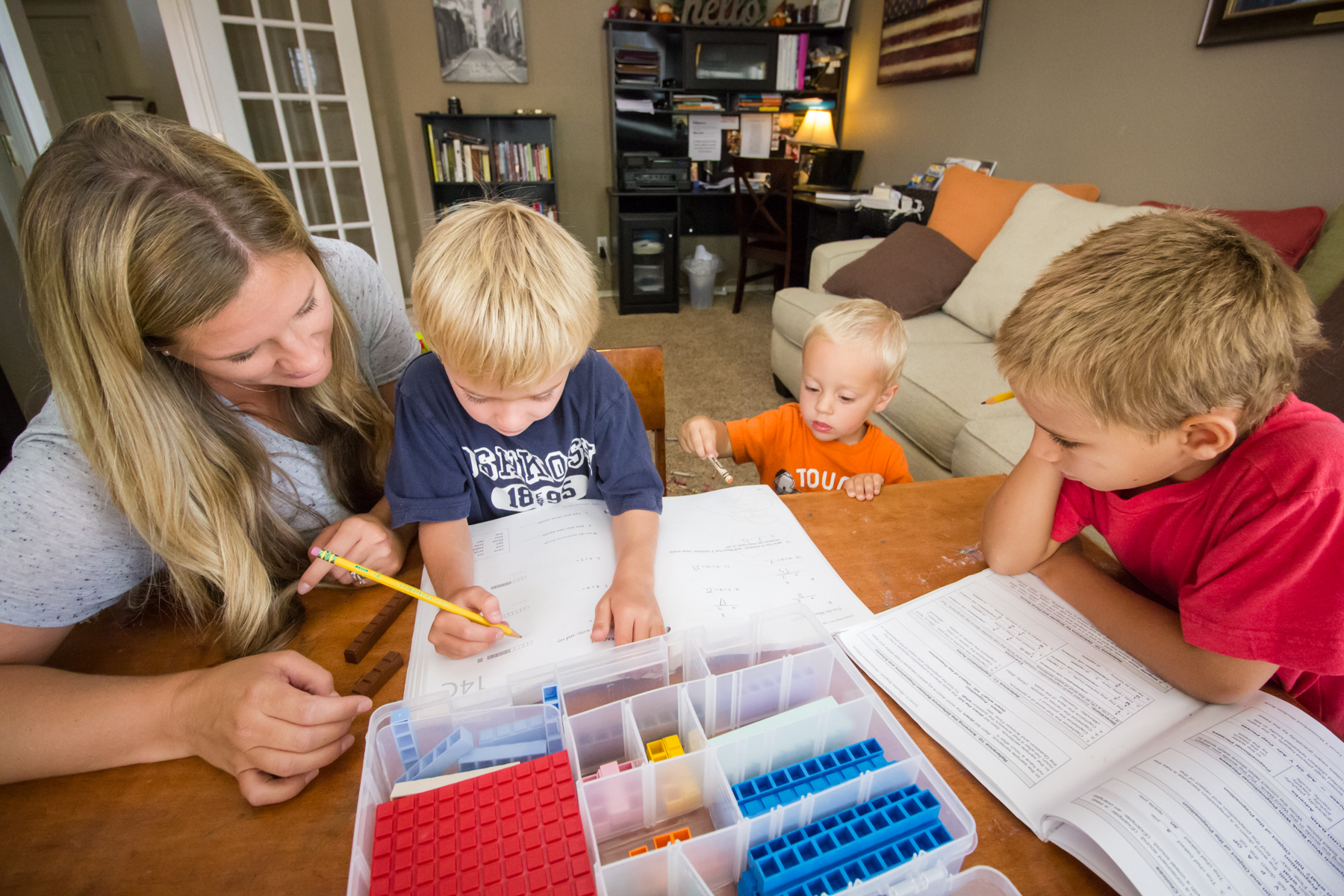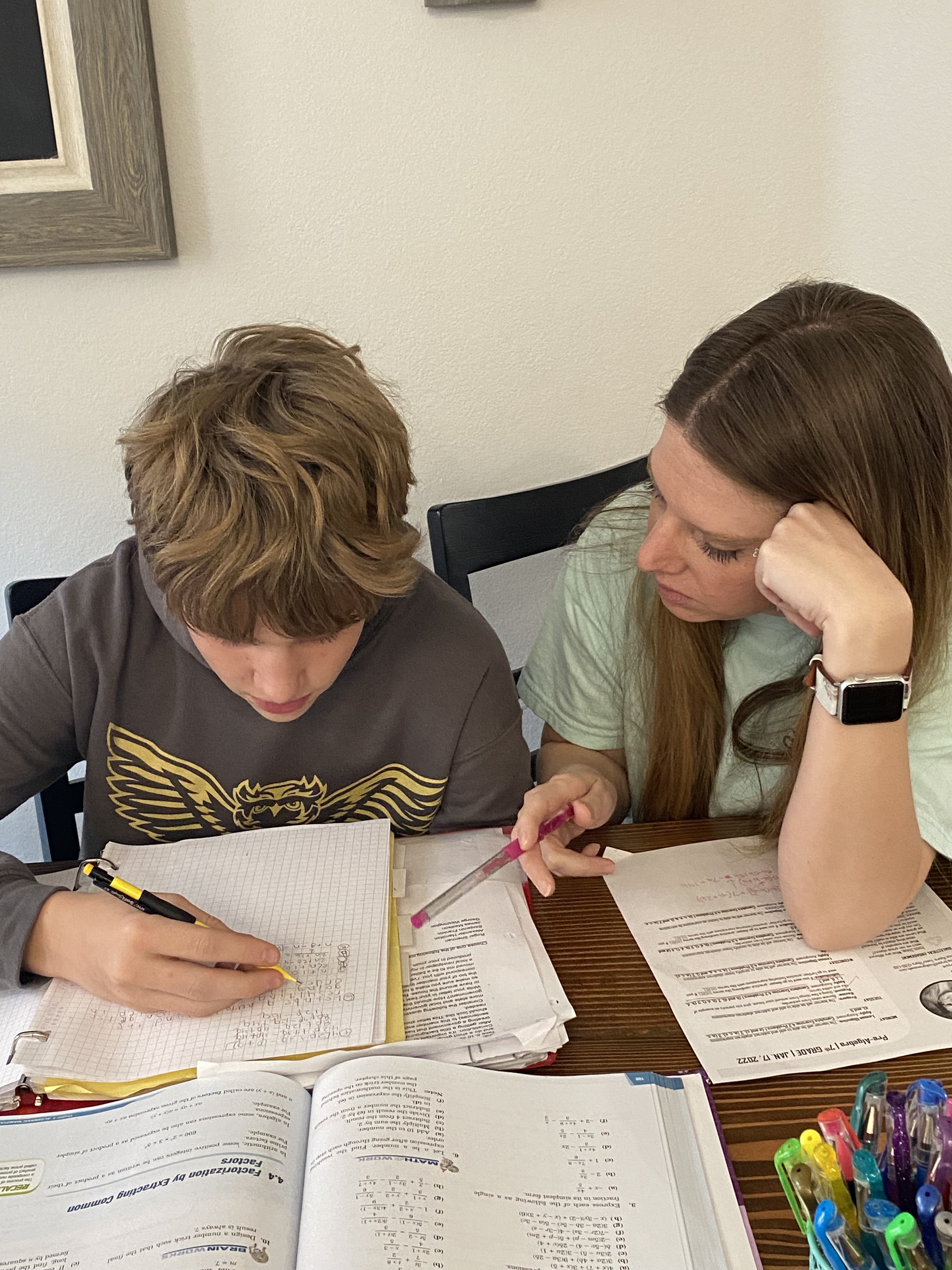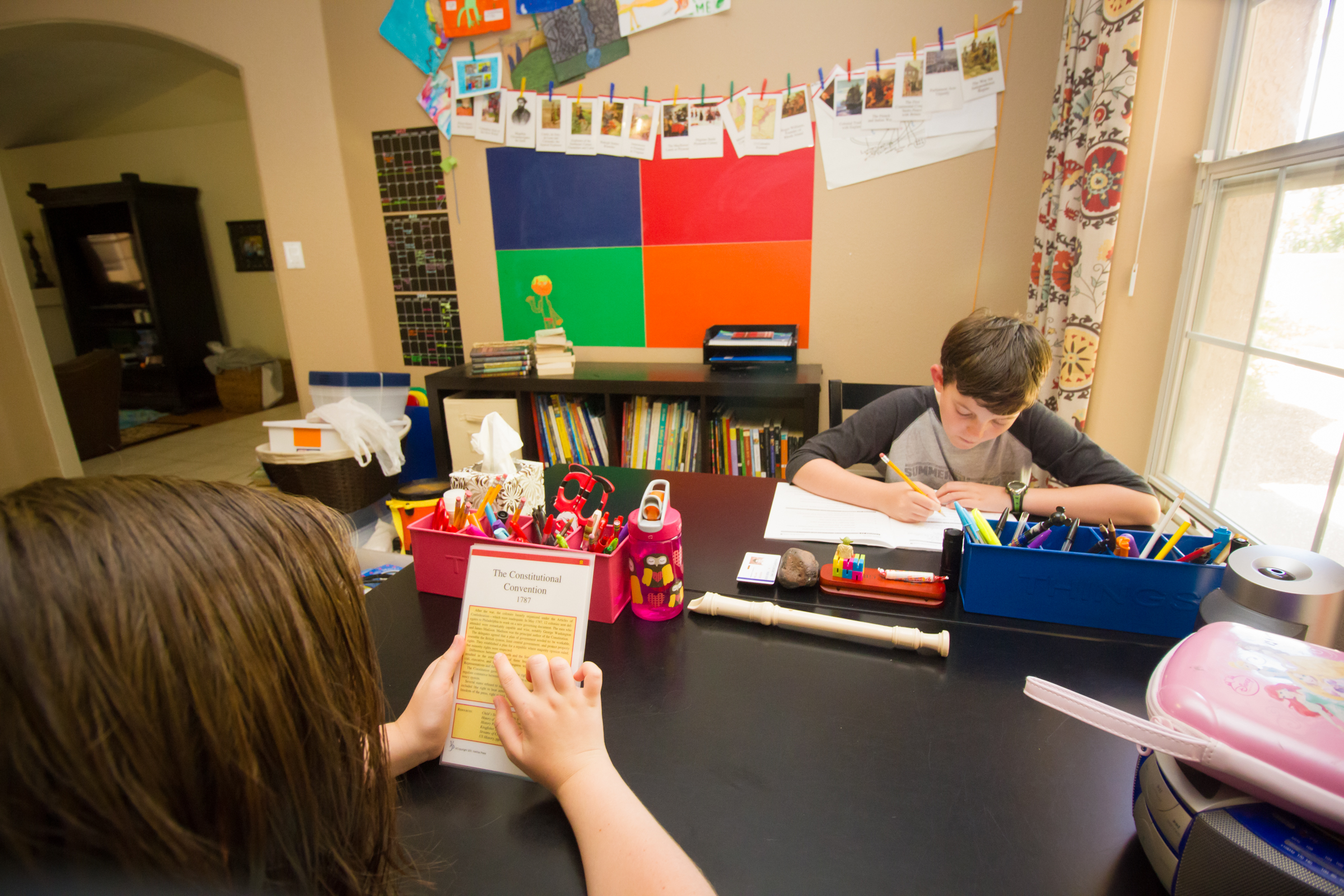 "Oak Grove has been a true answer to prayer for my family. When our oldest was ready to start kindergarten, I couldn't imagine sending him away for 40+ hours per week, yet I had a hard time getting my brain around planning lessons for my family of four through full-time homeschooling. We truly have found the best of both worlds at Oak Grove. I adore seeing my boys flourish under the instruction of their Christ-loving teachers, while also being a partner in their education and walking along on their schooling journey with them. It is the perfect balance for us. I also love that they are able to be a part of sports teams and clubs at Oak Grove that seek excellence, but also seek to build their character and show Christ's love to those around them, win or lose. I thank God for Oak Grove!"
   - Angela, grammar school mom of four
UNIVERSITY-MODEL RESOURCES: