LOGIC SCHOOL (
GRADES 6TH TO 8TH

)
The idea of life long learning is established, and now deepened through a robust curriculum taught on campus 3 days under the instruction of certified teachers. The other two days are spent at home working with their parent (or Co-teacher). The emphasis of educating the "whole man " is enriched through the interlacing of athletics and activities within the curricular day creating opportunities of growth and challenge to happen.
Once students have developed an independence and love of learning, it's time to immerse them further into the wonder of learning. During these years, students engage literature and history with a sense of excitement and personal understanding not often present in earlier years. They begin to understand the deeper and more complex way of enjoying literature and writing creatively.
With solid foundations, our Logic School students have a natural tendency to ask "why?" or "what if?". Questioning, searching, vetting, and arguing are pivotal and important in our Logic School curriculum choices. Students learn to scrutinize different perspectives by studying ancient texts, considering fallacies in their own thinking, and engaging outside of their comfort zones. Our literature discussions lead us to ask, "What should or shouldn't have X done in this situation? Why or why not?" as well as asking them to truly put themselves into the shoes of an unexpected role in history, science, or theology. Going deeper into mathematics, English grammar, Latin studies, history, and science, Logic students entertain thoughts of a wide variety and, by grace, learn to love their neighbors more deeply as a result.
In classical education the Logic School emphasizes a student's need to begin formulating and responding skillfully to arguments. Logic, in the classical sense, is an art as well as a science. As an art, conversational logic explores ways in which one must learn to aptly recognize fallacies and valid and/or sound propositions he or she will encounter and how to respond in truth and grounded rationale. As a science, formal logic unveils the qualities and forms various arguments may take, the pupil being tasked with understanding how arguments function (or not) formulaically. In the Logic School students begin to wrestle with how to discern sound conclusions and decipher when faulty conclusions are made.
In Logic School, parents will transition from "co-teacher" to "guide for dependent learning" in the 6th-8th grades. Parents may serve in this capacity (based on the student's independence level) through 12th grade. Parents should still read each lesson plan, assist with strutting time for the student, offer assistance as needed, and verify each assignment as necessary. Parents should spot-check work for understanding of concepts.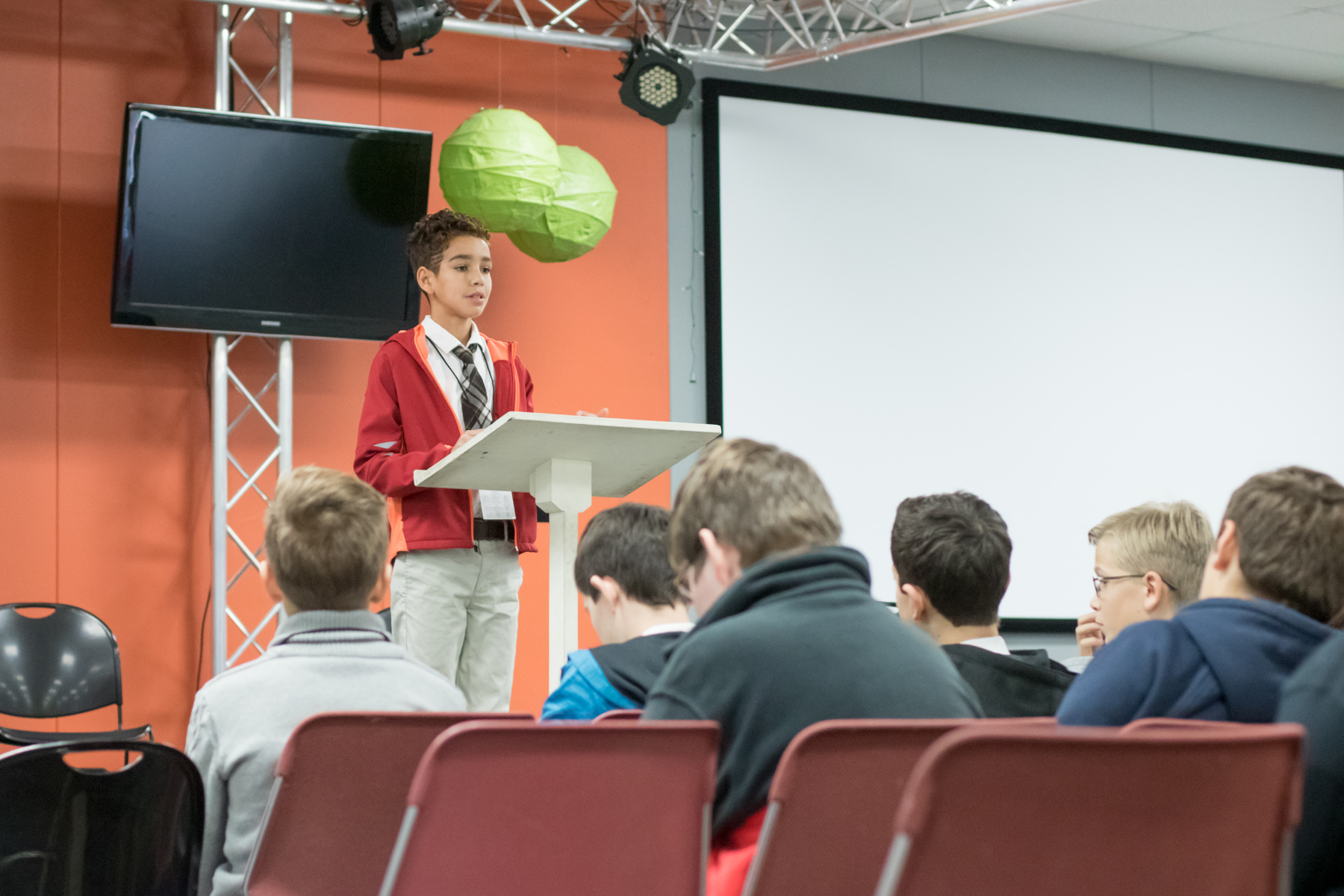 Students attend class on Monday, Wednesday and Friday from 8am to 3:30pm.
Logic School Activities
Speech/Debate

Robotics

Business/ Entrepreneurial

Newspaper

Photography

Chess

Cross Country

Soccer

Volleyball

Basketball

Track & Field

Archery