Friday, May 6th, was a remarkable picture of the quintessential Oak Grove graduate as we heard our top 3 senior thesis presentations from Ben Sowers, Will Kelly, and Maleah Goldie. During this capstone event, these three students presented and defended their theses and showed their passion and knowledge with grace and courage. Our first ever Senior Thesis scholarship went to Ben Sowers. Congratulations to all our seniors who worked so hard throughout the year, and many thanks to Dr. Shiver who shared her time, talents, and expertise to make this a wonderful event.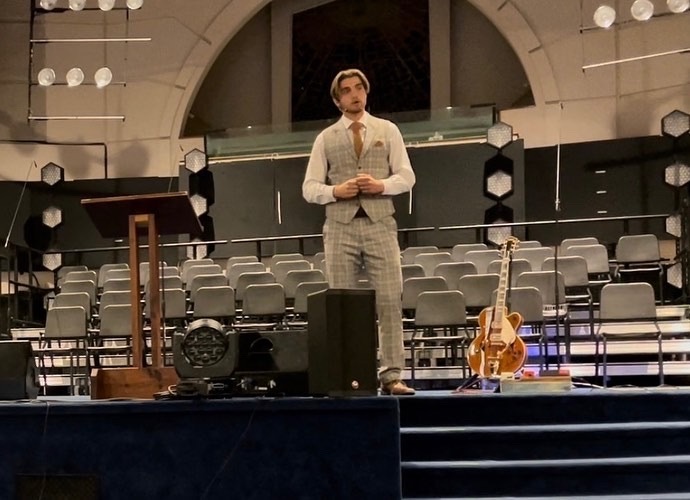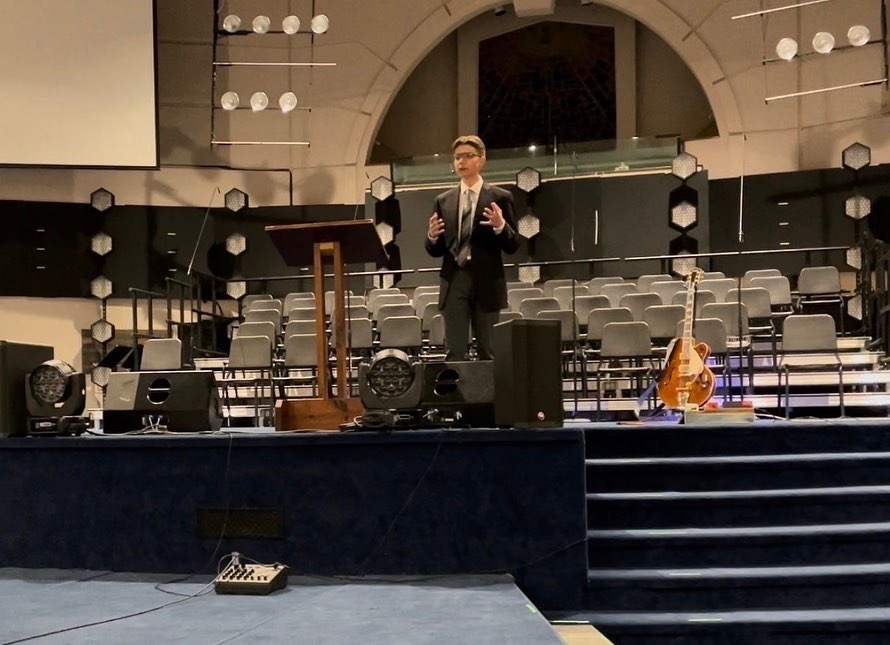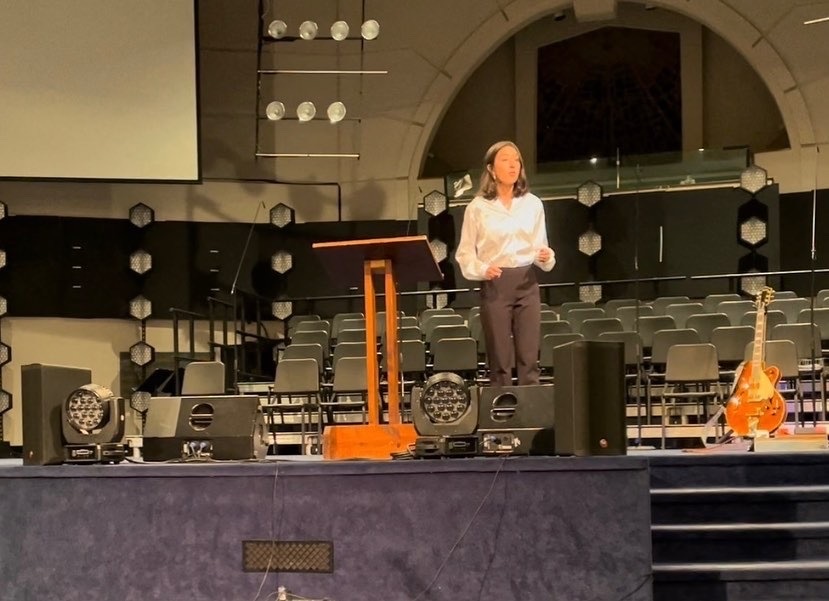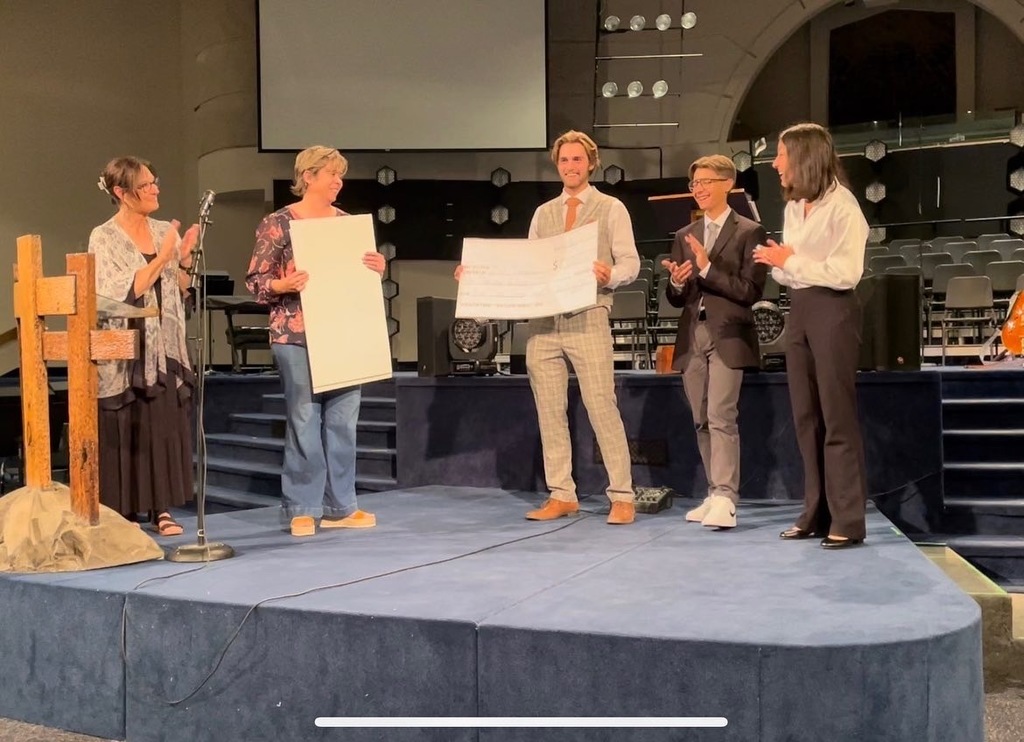 Thank you to all of our incredible sponsors for making the annual golf tournament a success! Special congratulations to the following raffle drawing winners: 1st Place - The O'Donnell Family 2nd Place - The Beatty Family 3rd Place - The Schneider Family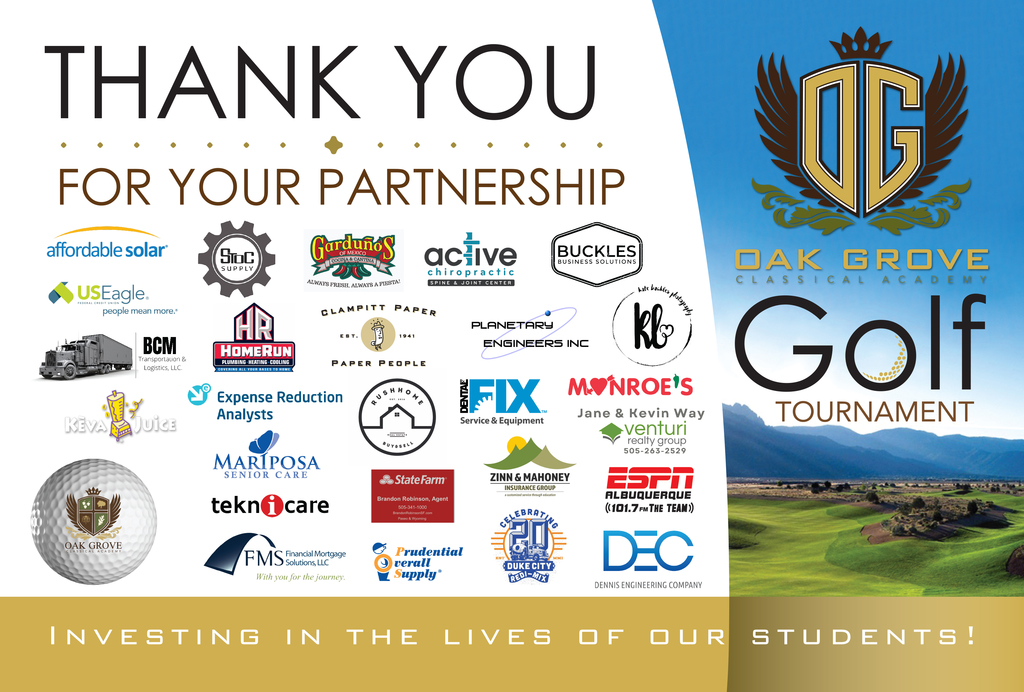 'Tis the season for our spring fundraisers! Oak Grove's 2022 Silent Auction starts NOW and will close on Saturday, April 9th, at 7pm. Visit
www.oakgroveauction.com
to view all of the auction items. Happy Bidding!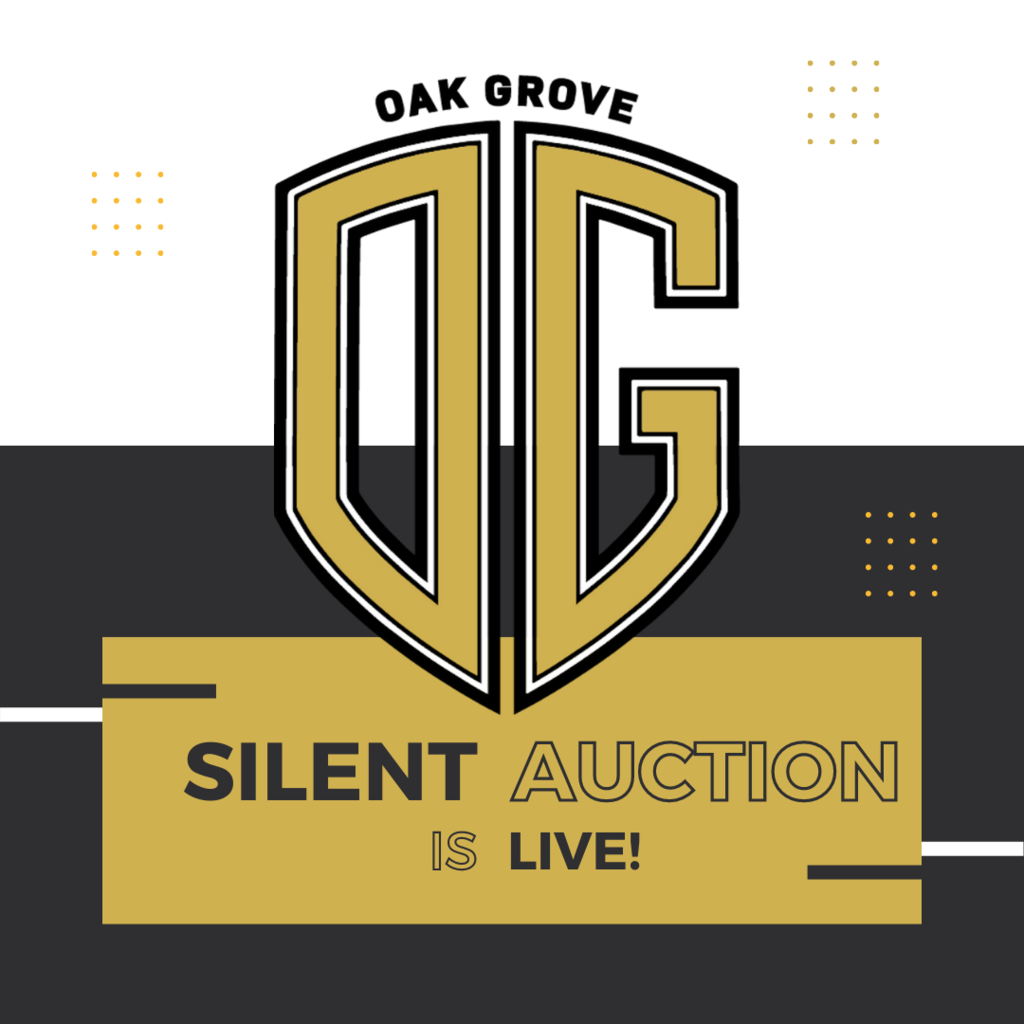 Grammar students had the opportunity to dive into the world of science, technology, engineering and math in our Grammar STEM Camp. From dissecting owl pellets, exploring Newton's third law, and learning about chemical reactions with "elephant toothpaste," the students enjoyed expanding on the classical principal of wonder and curiosity.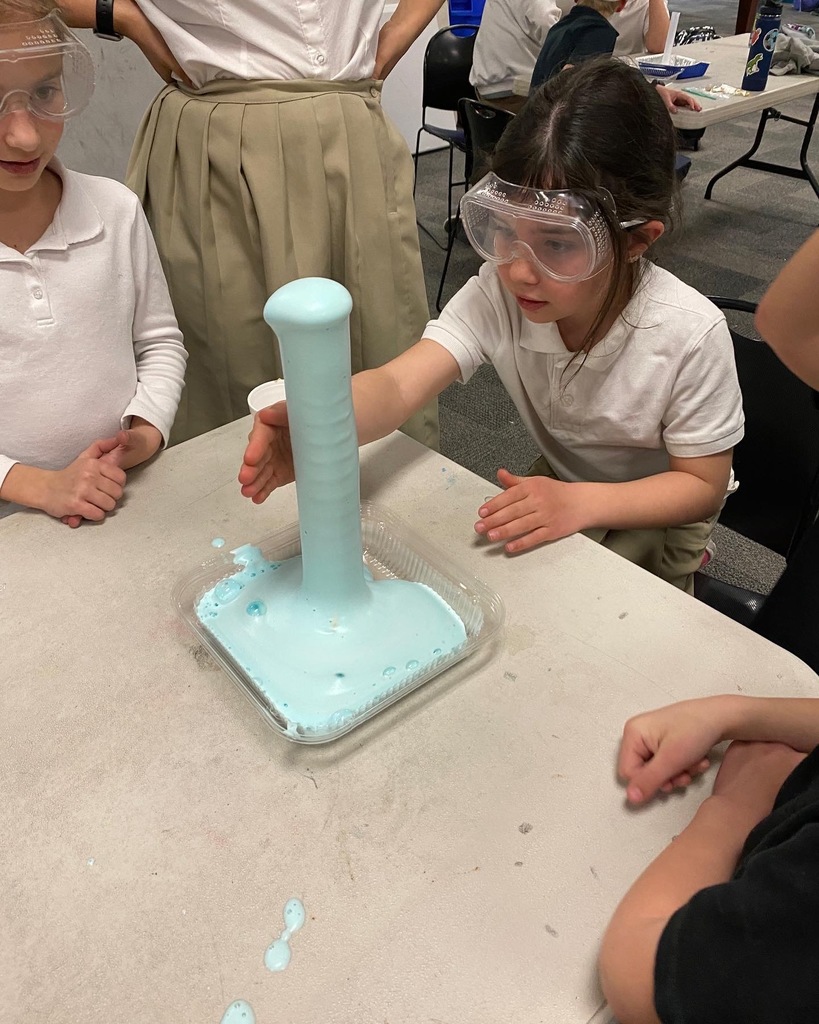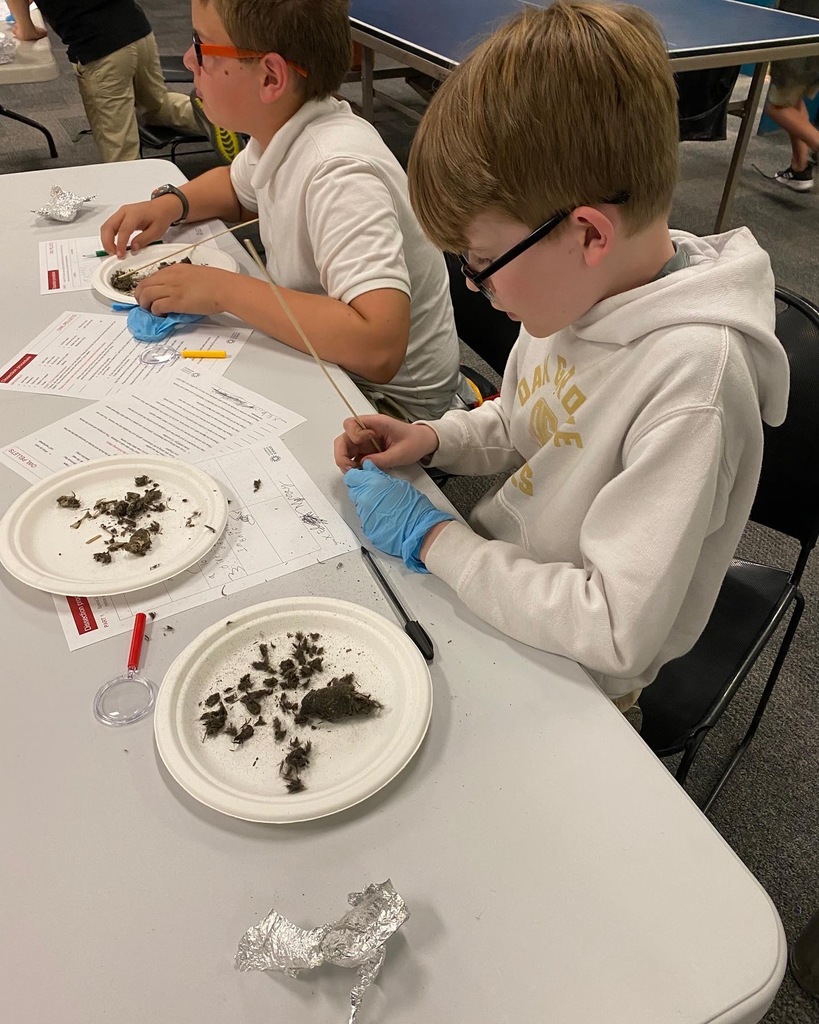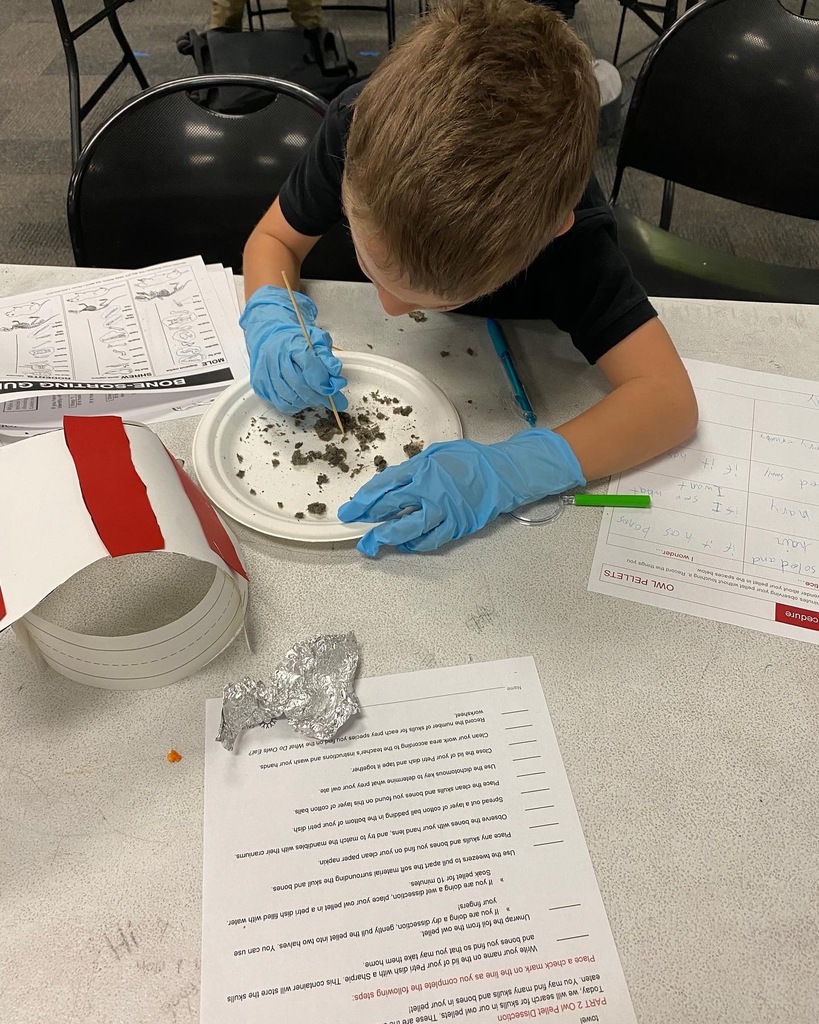 Fun was had by all ages at our OG Bingo Night! Thank you to the OG Booster Club, and to the many other volunteers, for all their hard work in planning this fun event!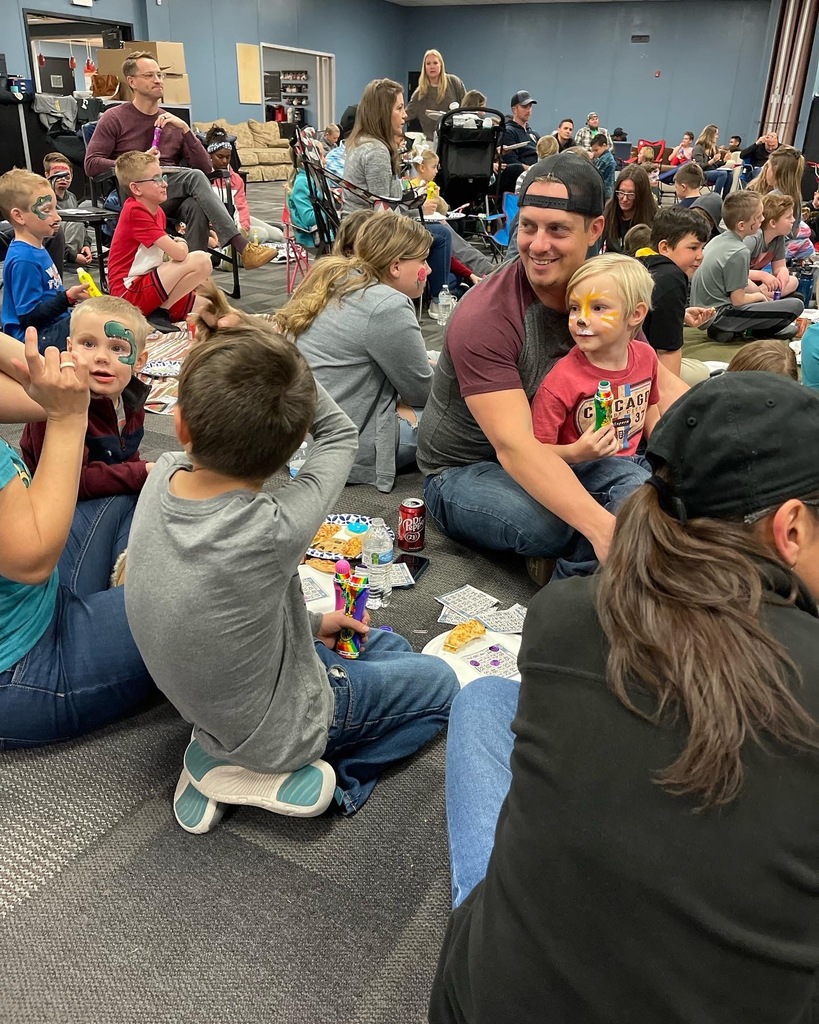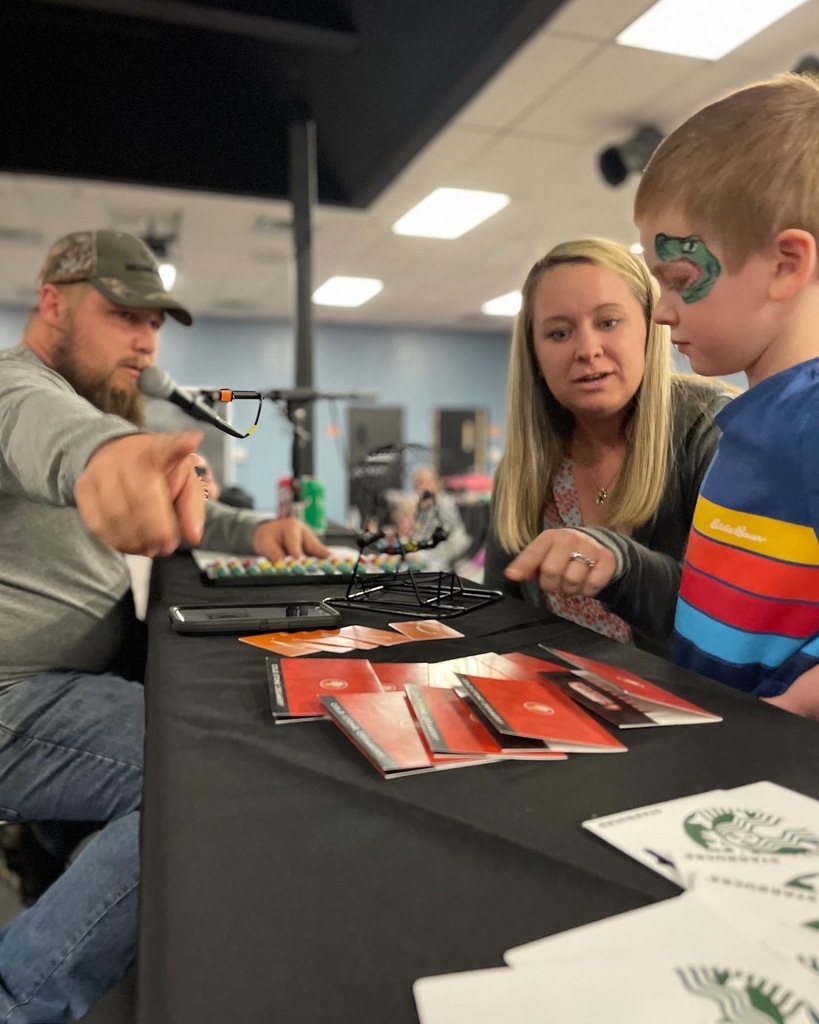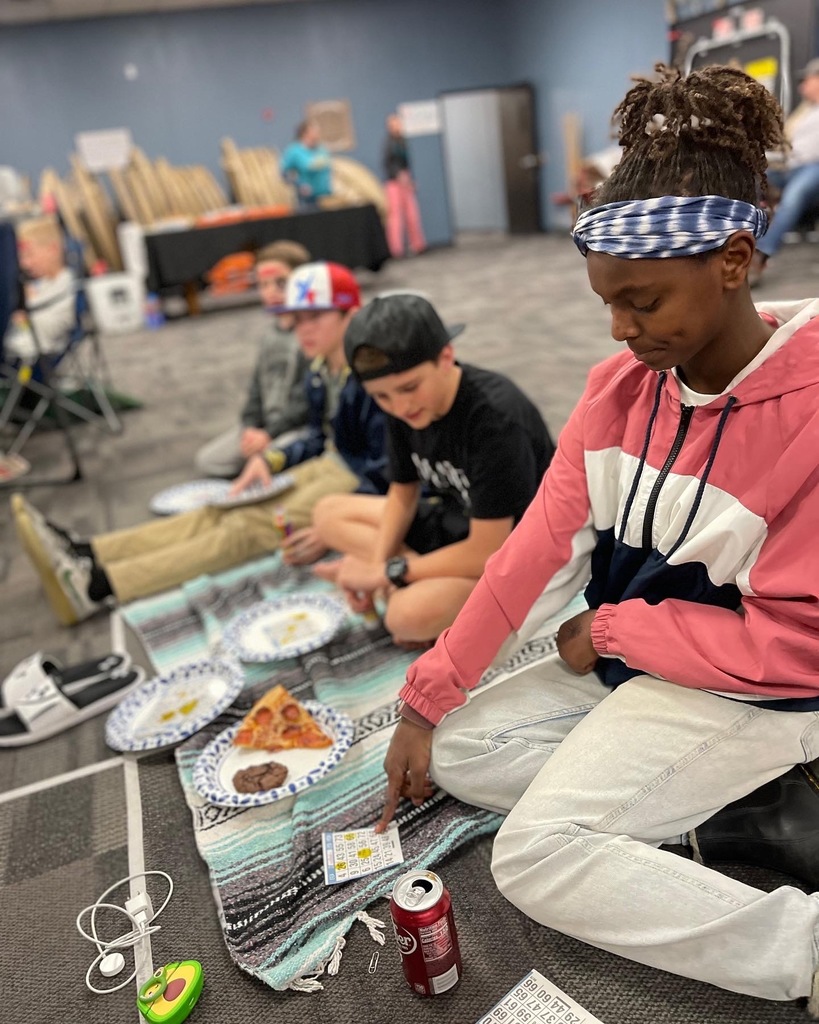 The OG Booster Club is excited to invite you and your family to BINGO NIGHT! ▪️Friday, February 25th at 6pm ▪️Buildings D and E at Hoffmantown ▪️$5/person, $25/family ▪️Please RSVP by February 21st via link in newsletter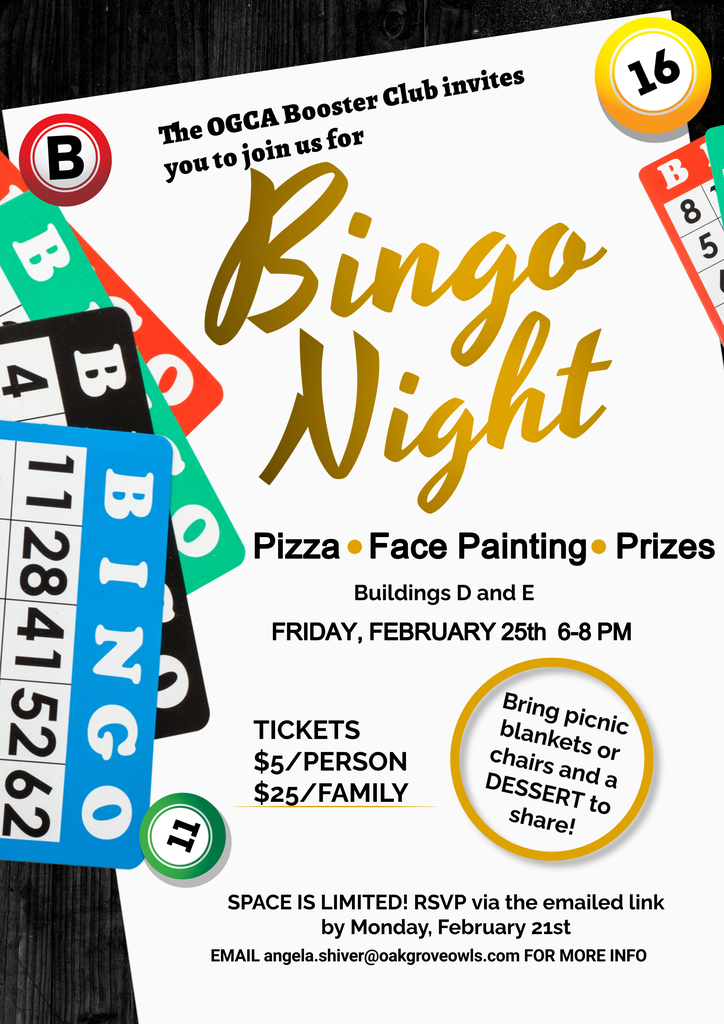 This year's Science Day was a success as students 'Explored the Sciences' together across all three schools. In the Logic and Rhetoric School, students were able to showcase their hard work in the science fair - winning prizes in each school. Congratulations to this years winners: 8th Grade:  1st Place - Nico Moore          2nd Place - Daniel Brown 3rd Place - Olivia Jimenez Rhetoric:  1st Place - Revolution Rivera- Felix (11th) 2nd Place - Rachel Smith (9th) 3rd Place - Ryder McElveny (9th)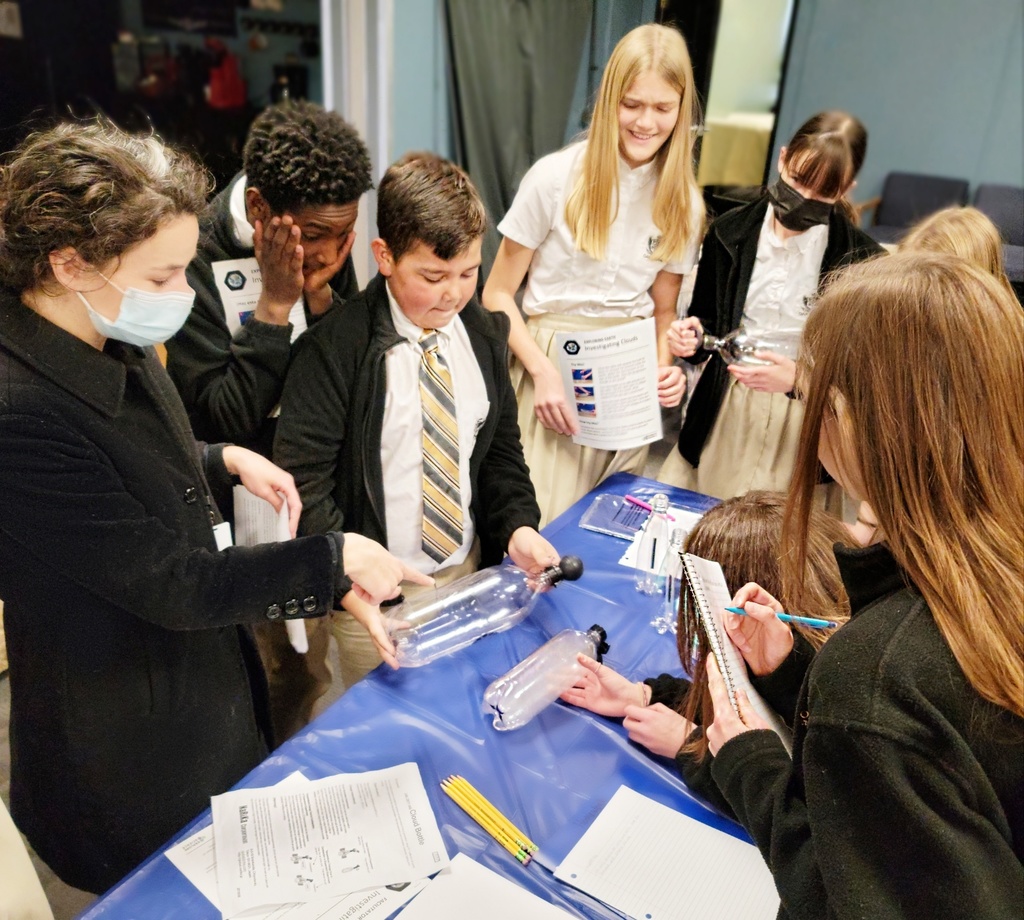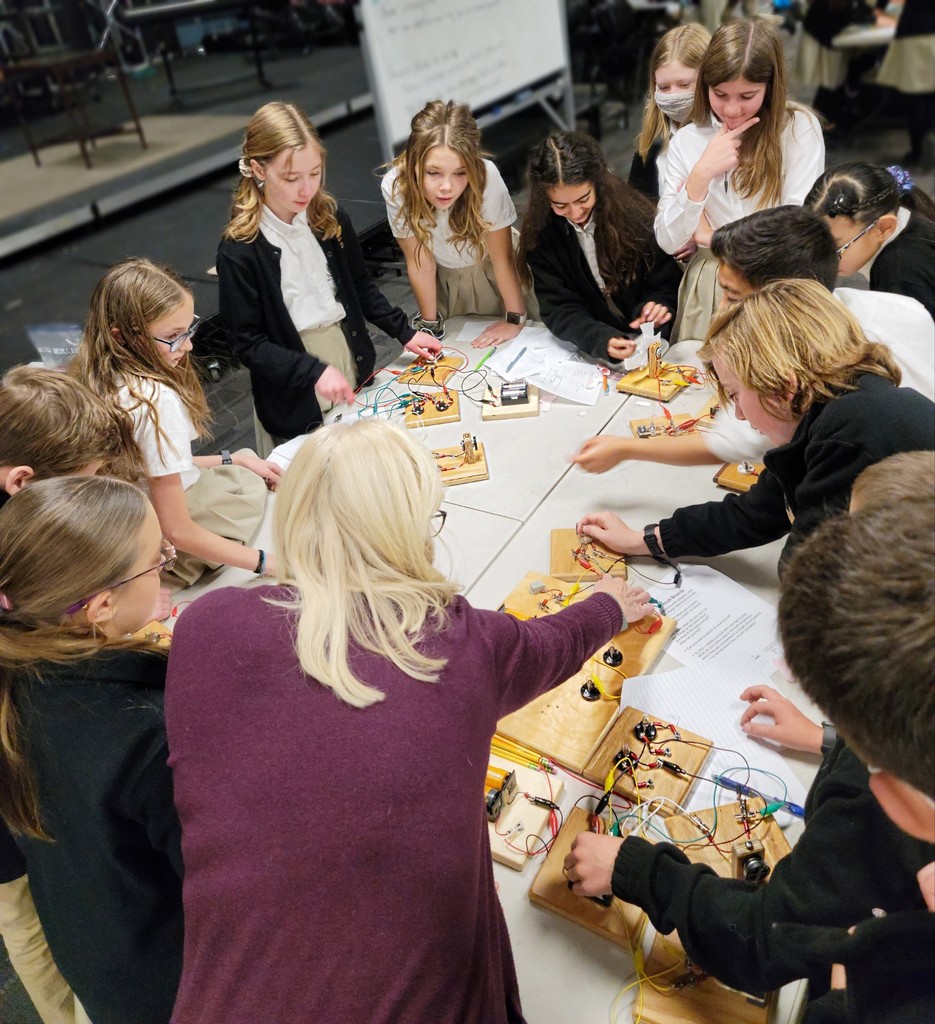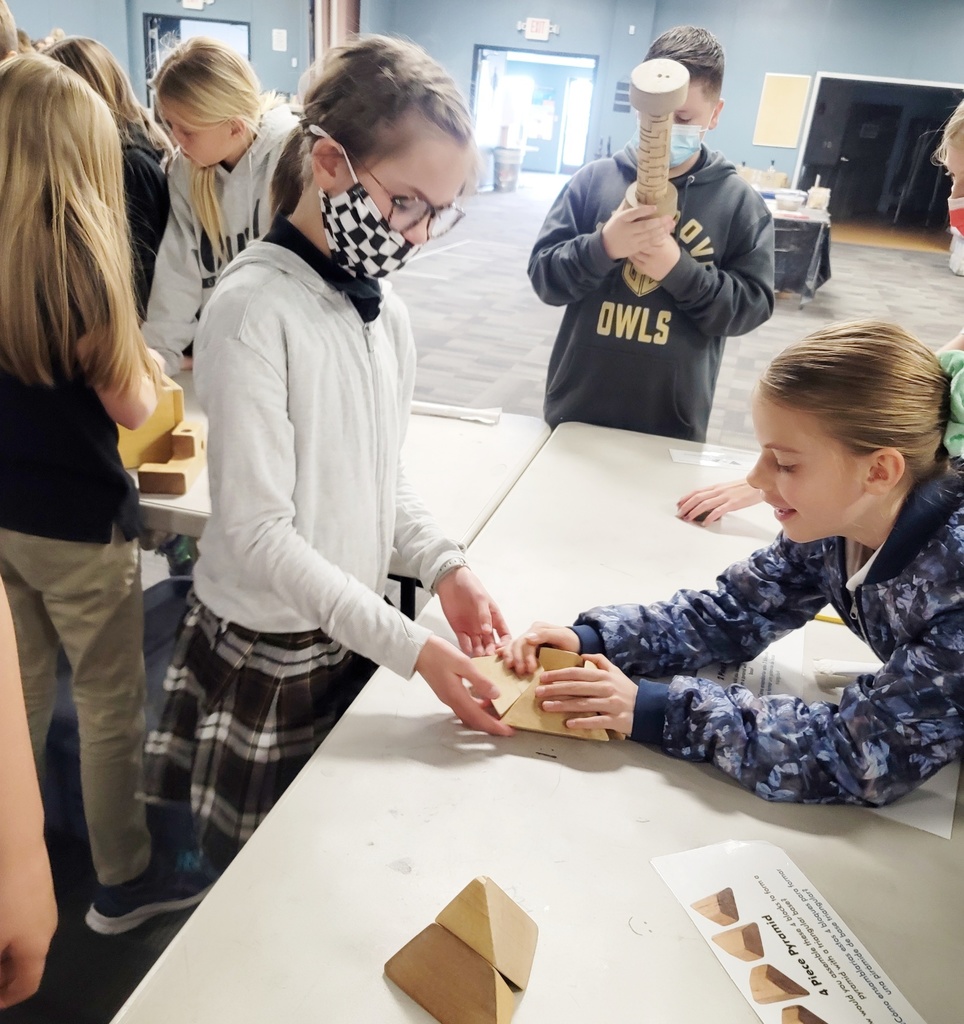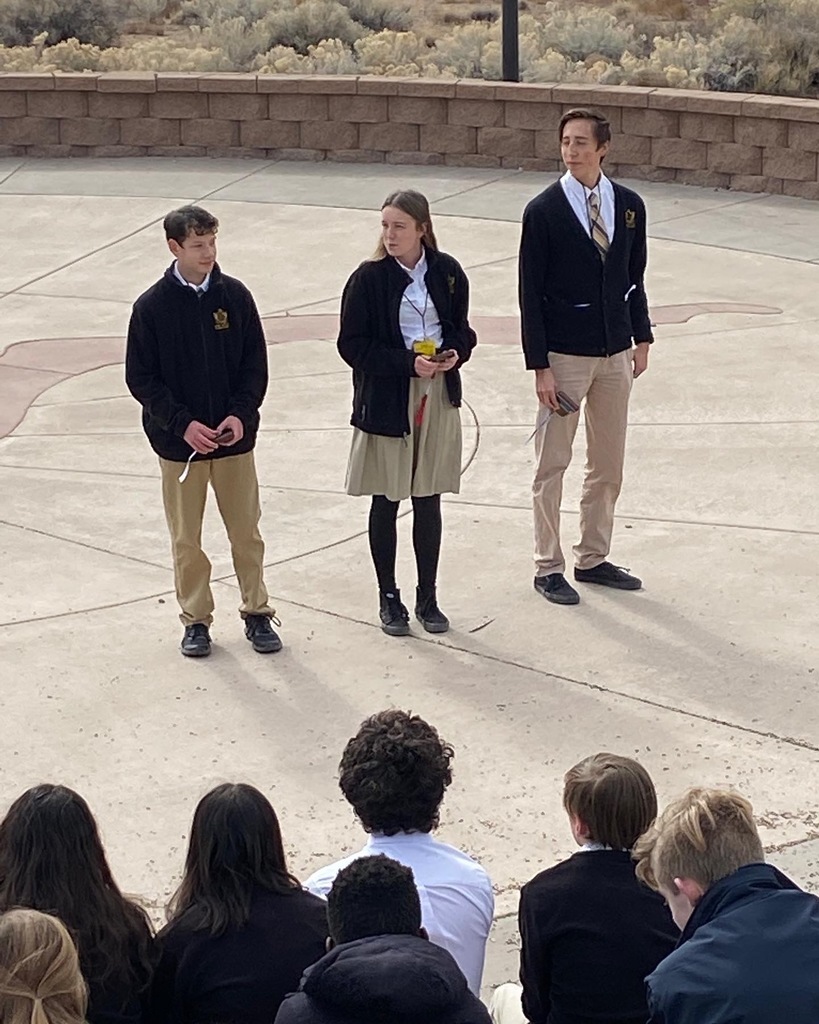 Our littlest owls in the Grammar School enjoy their own Morning Meetings on Mondays and Wednesdays. This is a sweet time before the busyness of the day for reviewing the scripture and catechism for that week, as well as a time to sing songs and pray together.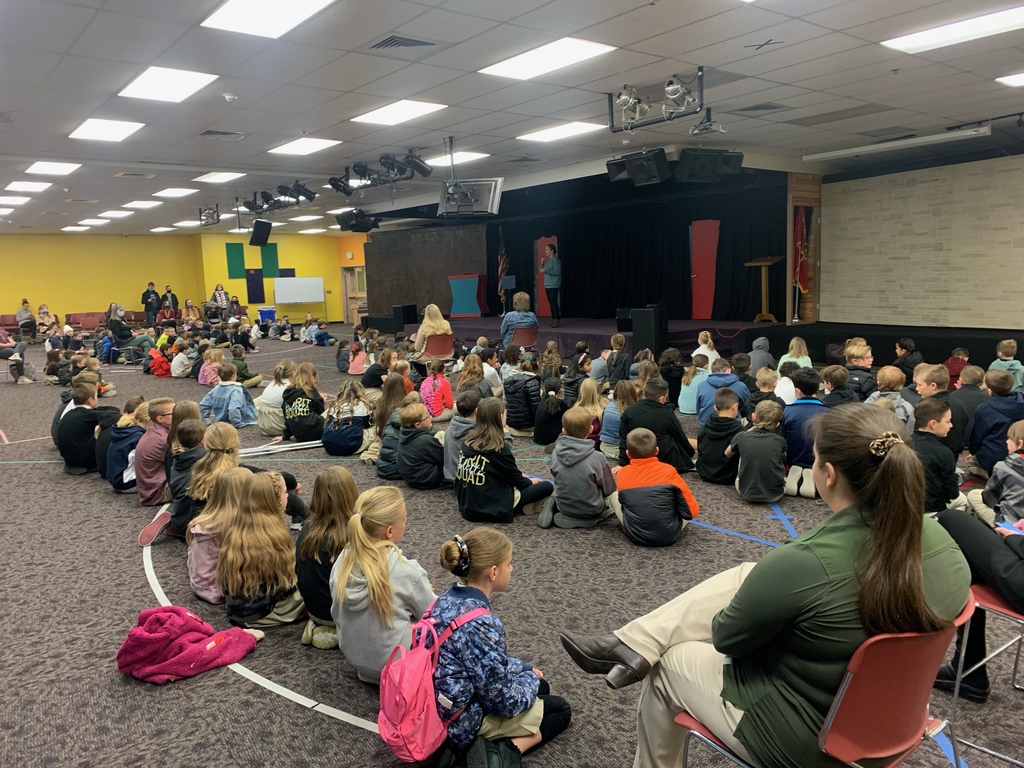 Happy New Year and welcome to the second semester, Owls! We are excited to see all students back on campus today!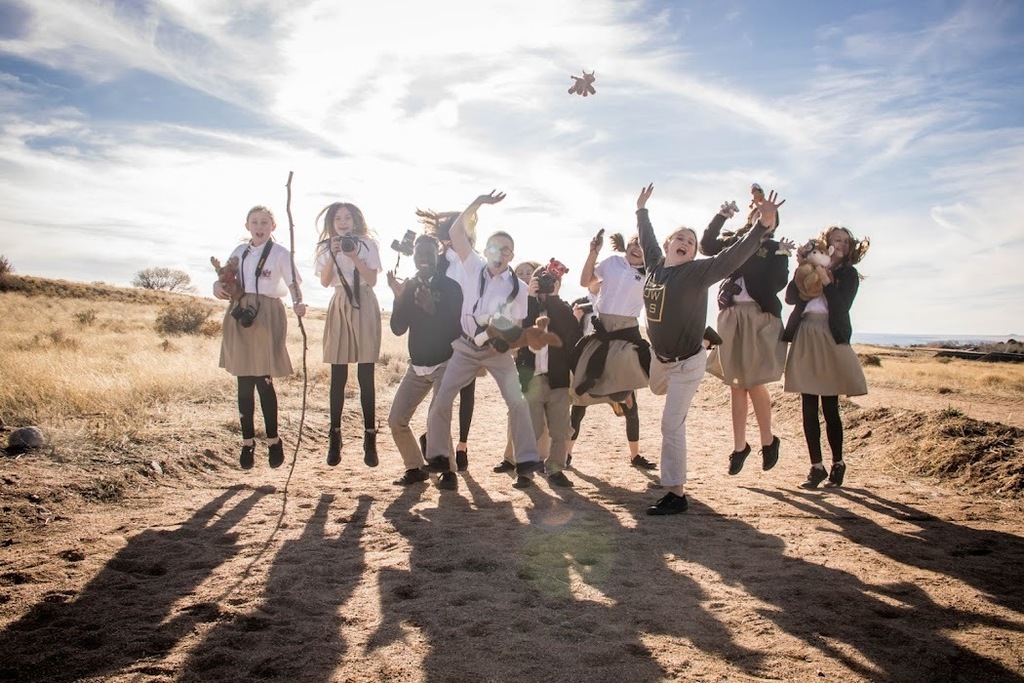 Wow! Oak Grove's 2021 Christmas Program was phenomenal!! Our fine arts teachers did an outstanding job leading our students in song, orchestra, and dramatic recitations! It was a great blessing to watch months of hard work unfold in a truly beautiful showcase of wonder and beauty. 🌟Merry Christmas Owls, and may the Lord richly bless each of you with the Joy & Peace of His presence this holiday season.🌟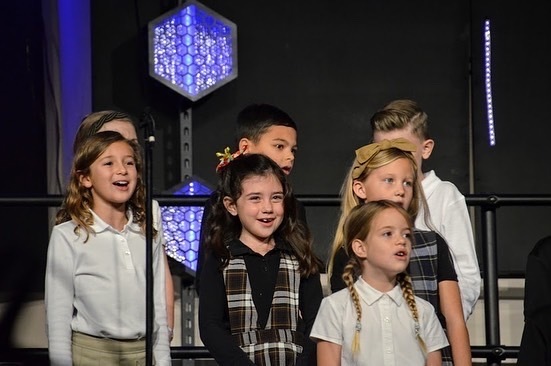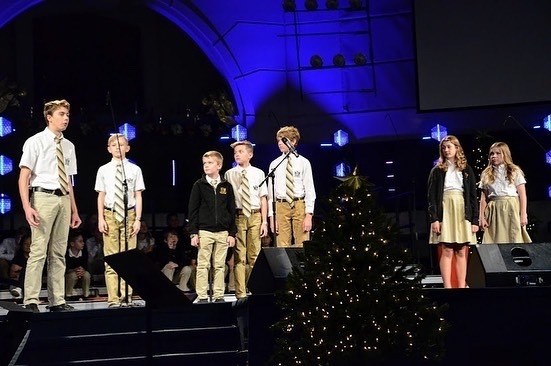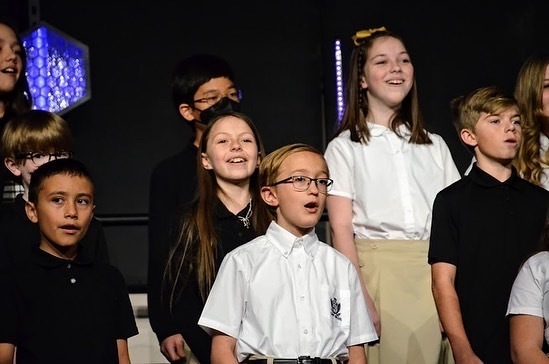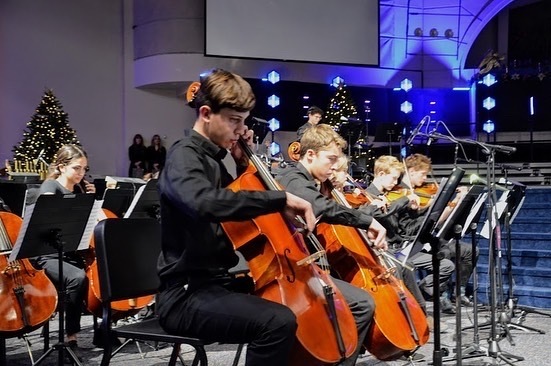 Our 5th graders impressed staff and families during their Greek Symposium this week! They worked diligently all semester in researching their assigned god/goddess. It all came together on Monday when they each dressed up, presented their art projects, and were interviewed by their teachers. Amazing job, 5th graders!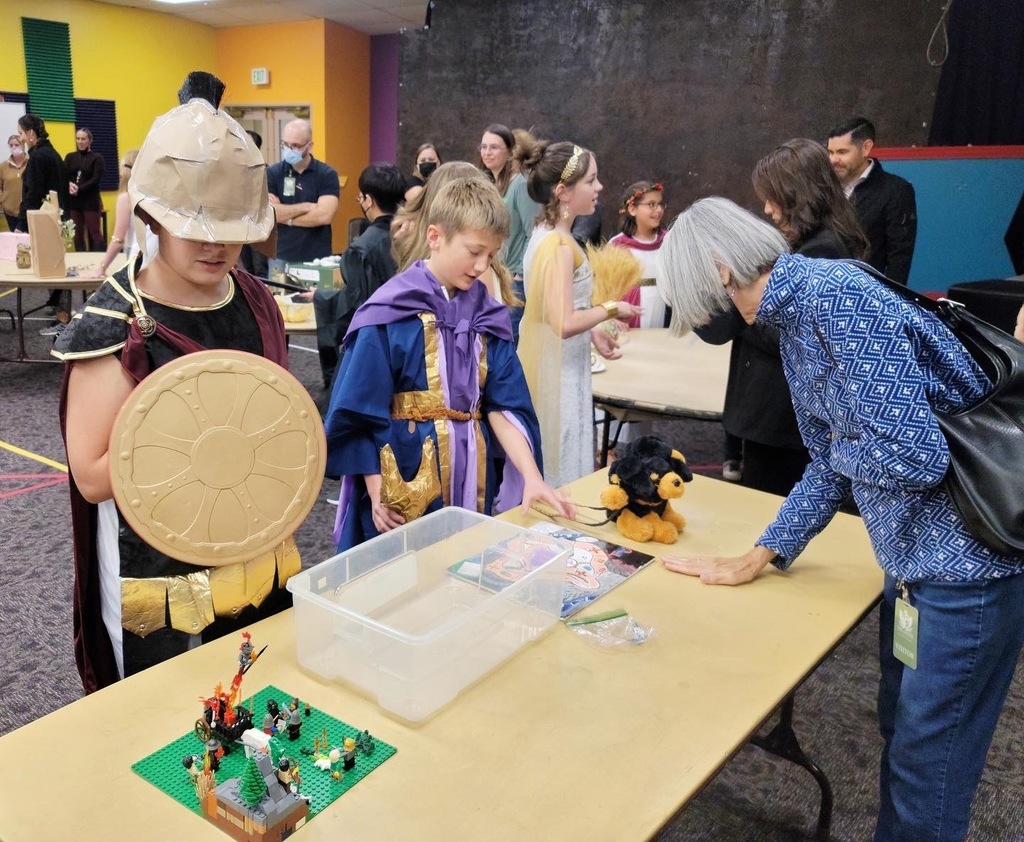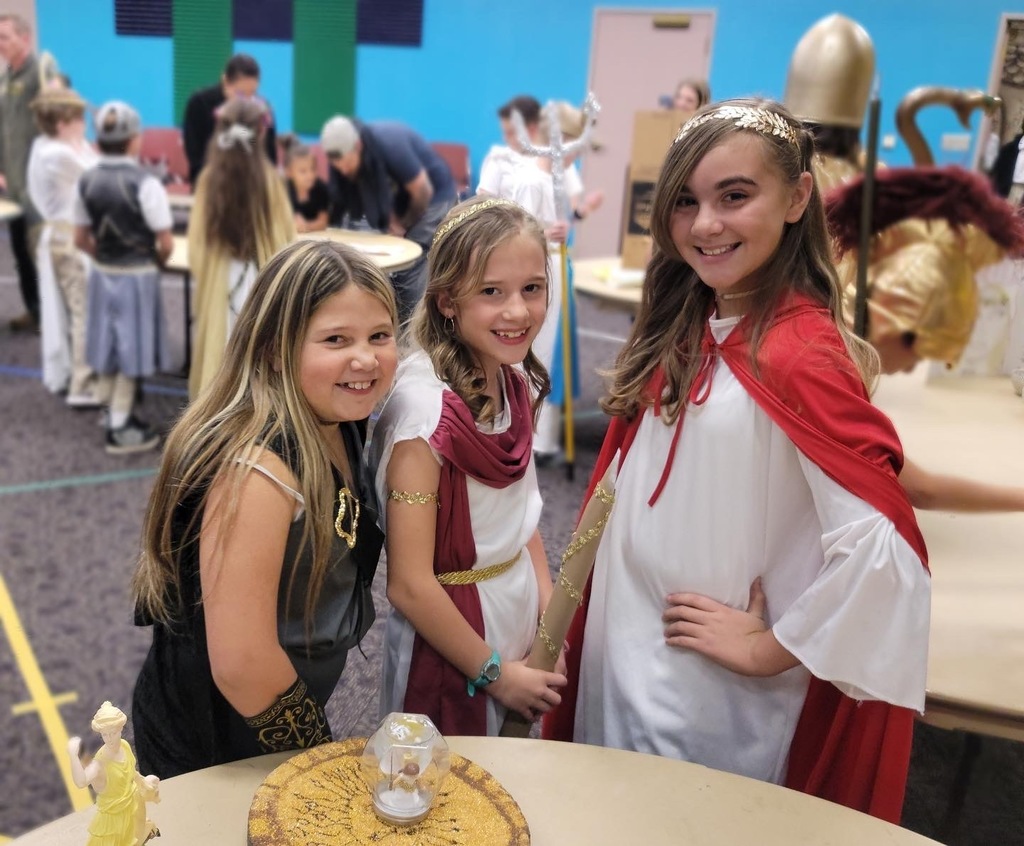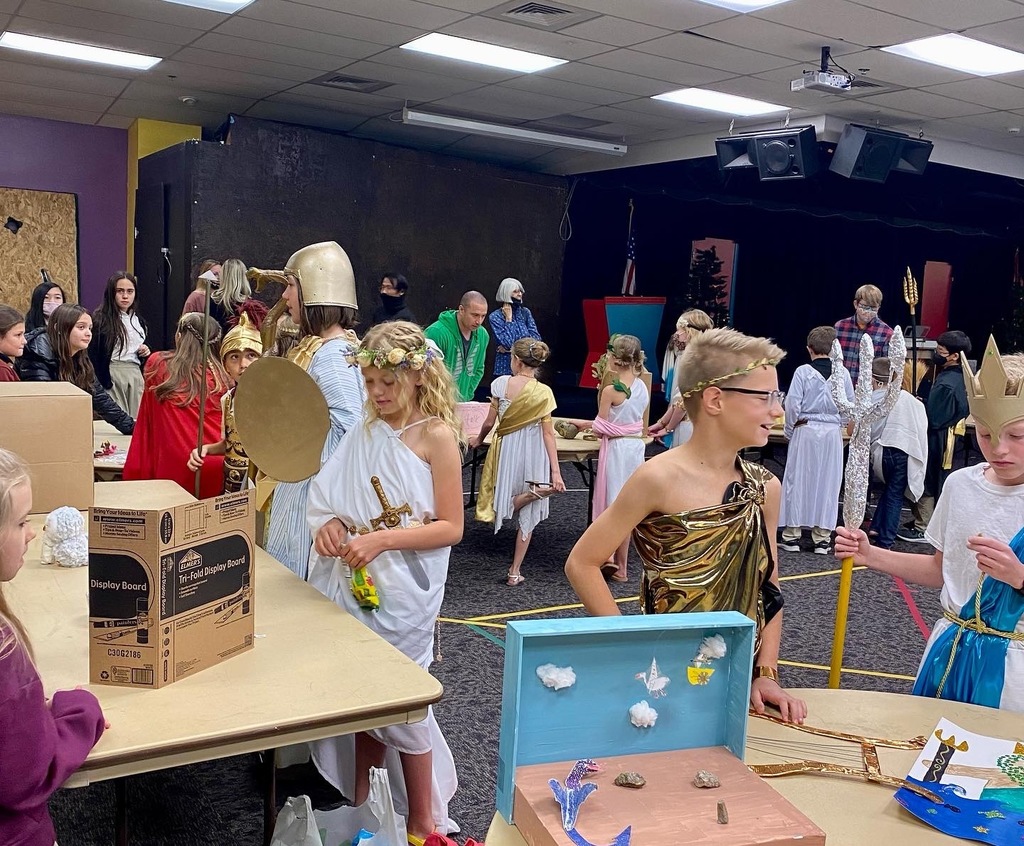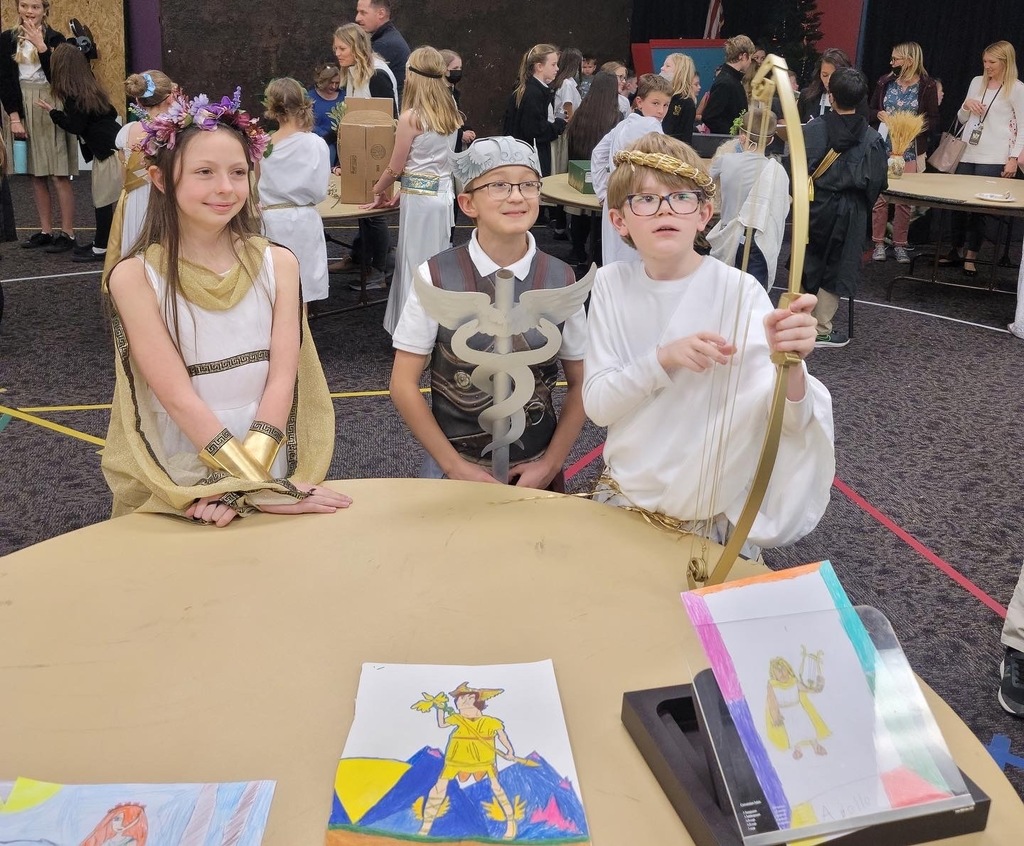 🎄Save the date and join us for Oak Grove's Annual Market & Mingle on December 15th from 8:15-10:30AM. Finish up your Christmas shopping while supporting other Oak Grove families.🎄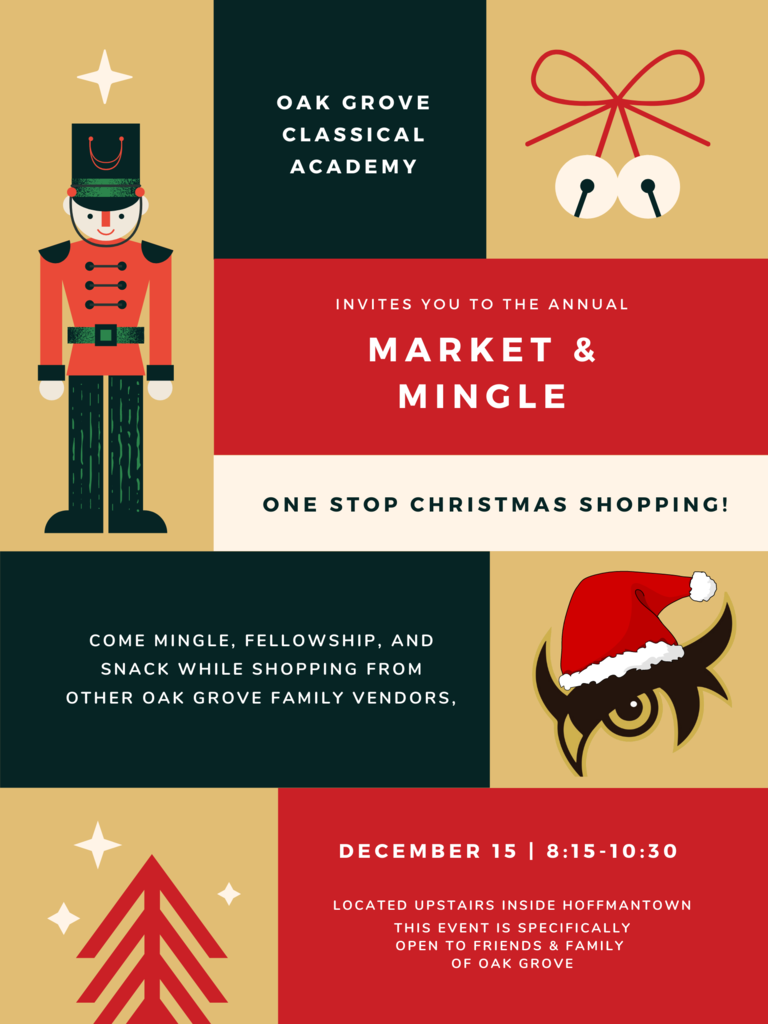 Oak Grove students are working hard and playing hard this week coming back from Thanksgiving Break. Only 2 more weeks till Christmas Break! You got this, Owls!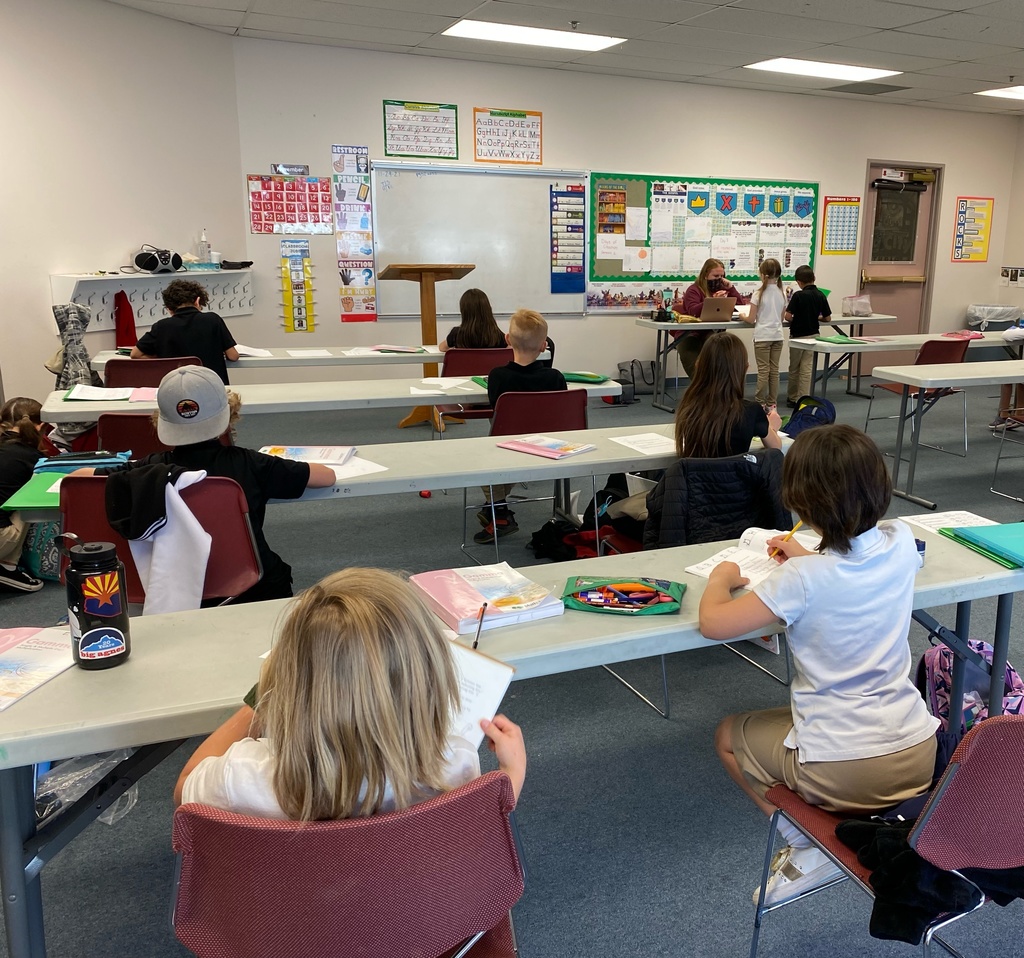 🤎Oak Grove's 3rd Annual Jog-a-Thon was a smashing success!  💛Our students, Pre-K through 12th grade, ran a combined total of 1,345 miles in the cold and wind, and they were able to support our athletics department in a BIG way through all the pledges and donations that they received. 🤍A HUGE thank you to all the families who helped out with Jog-a-Thon or pledged money to the runners!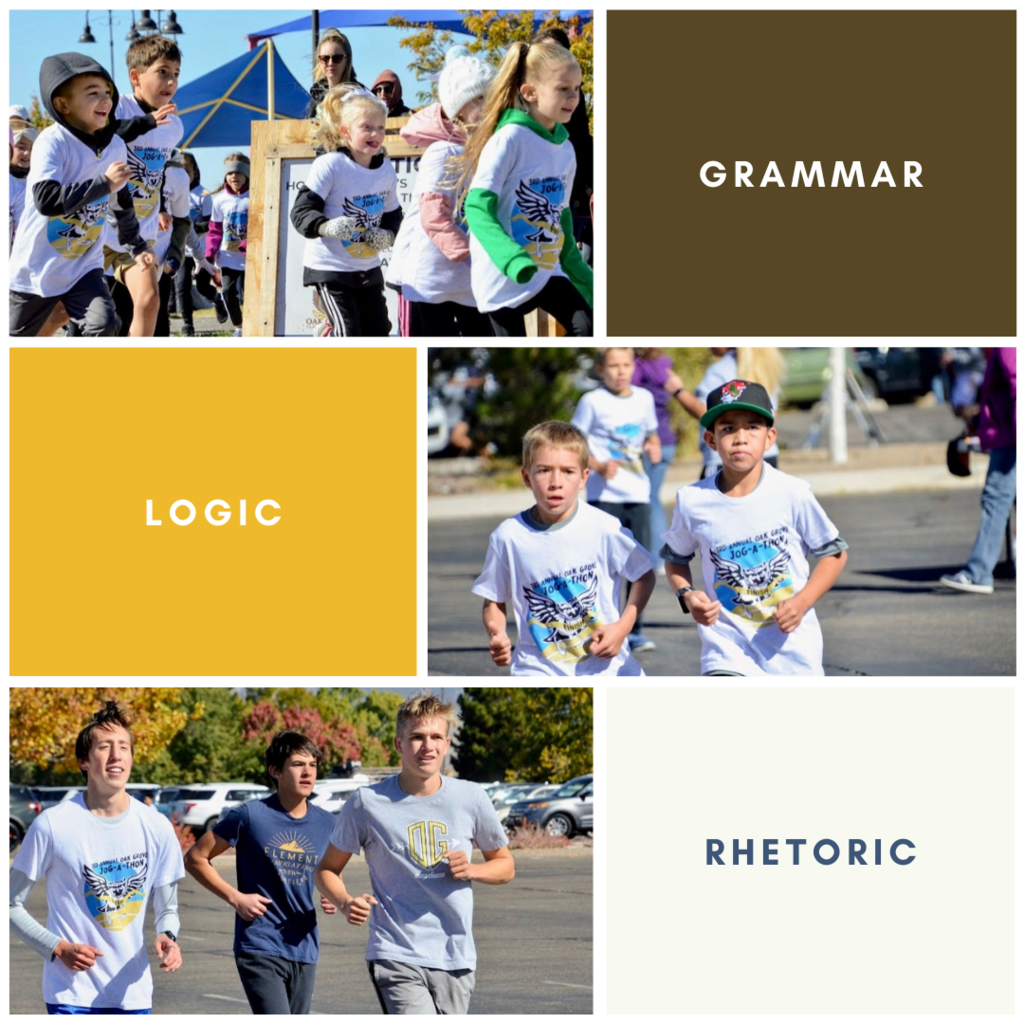 ☀️Good Morning!☀️ We are gearing up for our annual Field Day & Jog-A-Thon THIS WEDNESDAY! Keep gathering those pledges, and don't forget to bring your pledge form to school on Wednesday! As a reminder, all funds are due on November 1st.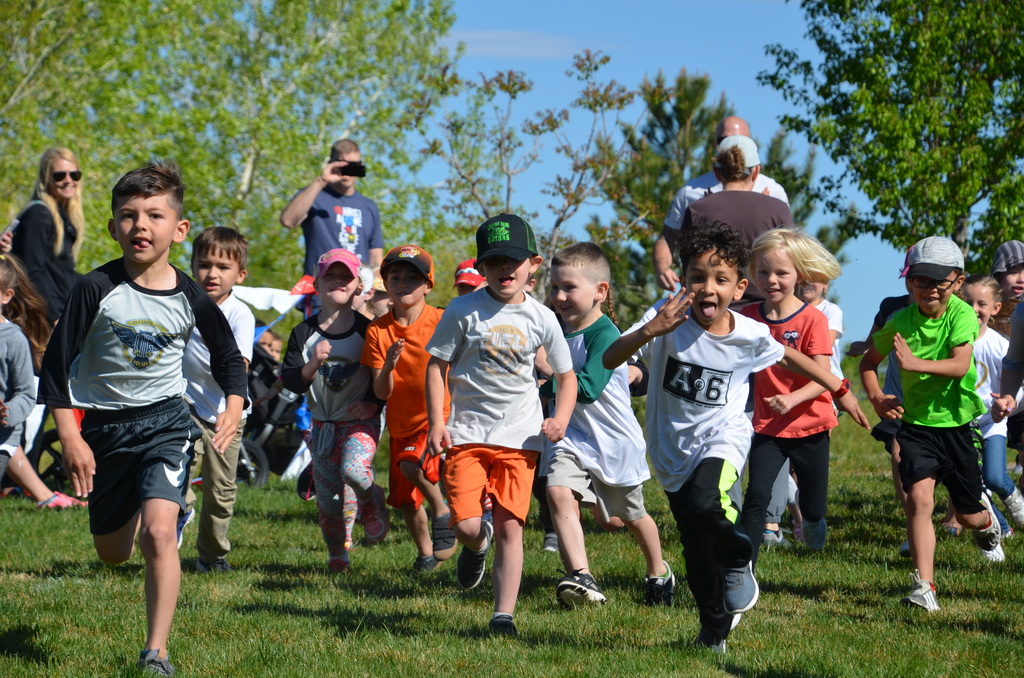 〰All new OG merch is ready to be ordered, including lanyards, hoodies, and shirts. Watch for the weekly newsletter in your inbox and click the link to order today! 〰OG decals and hats are also restocked and available for purchase in the office.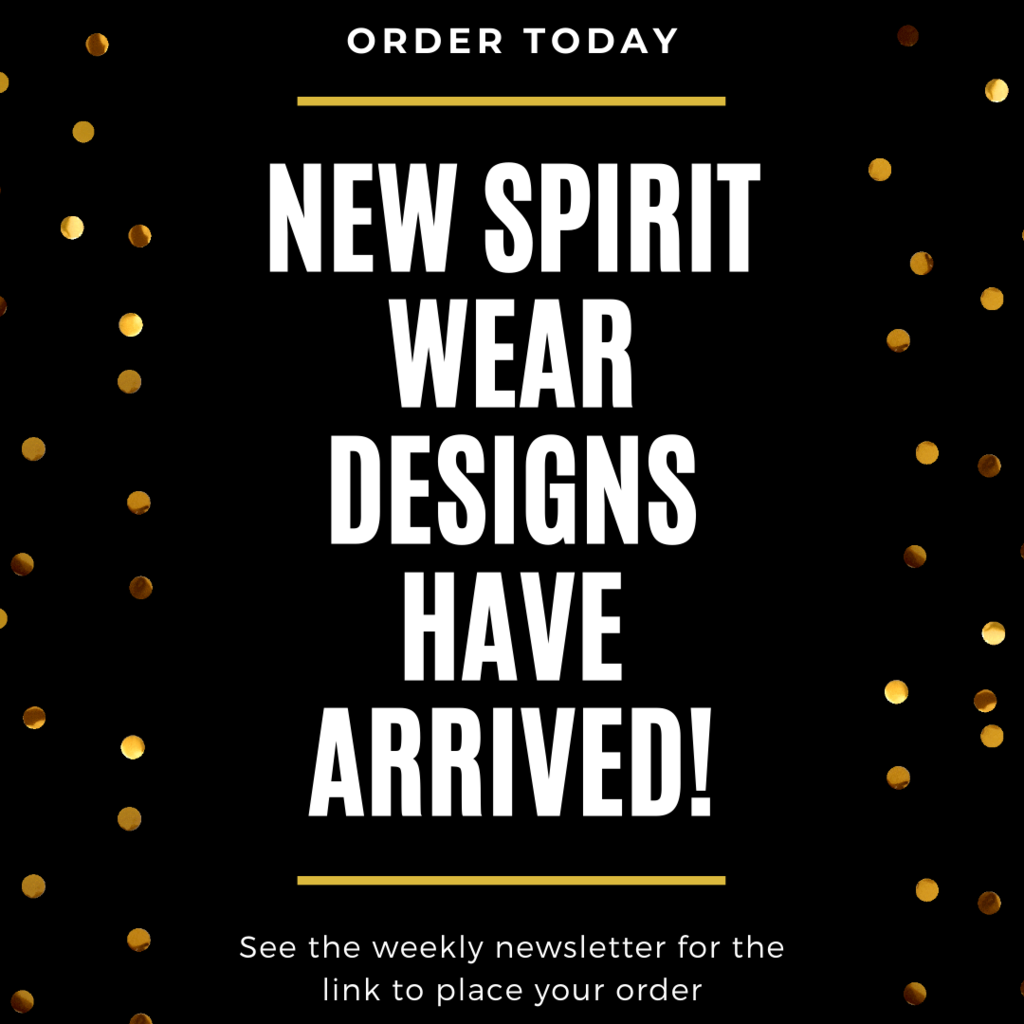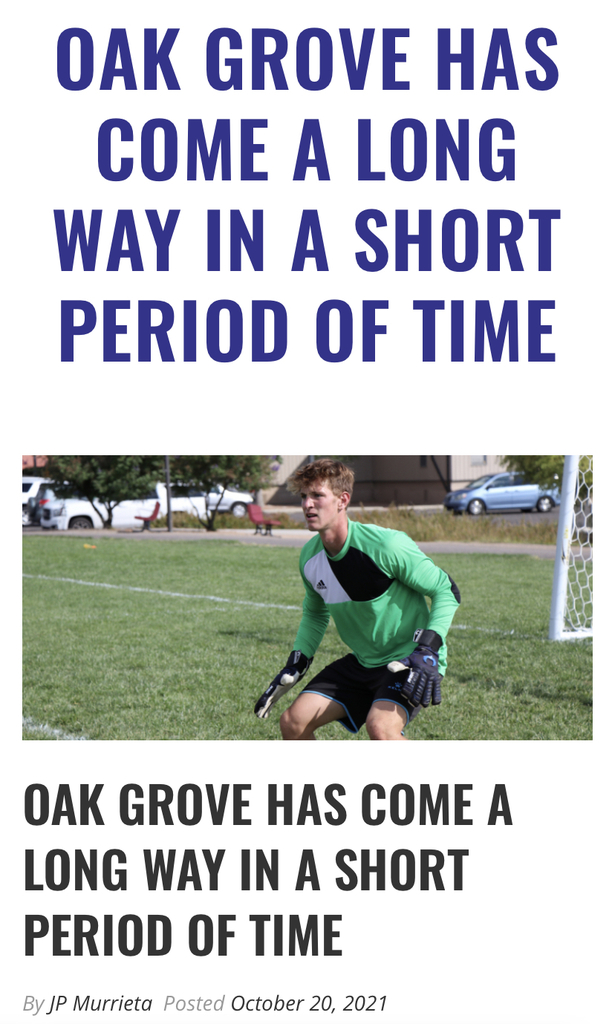 📣 OG's Homecoming Soccer Game is TODAY! ⚽️ The game starts at 3:00, but come early for concessions and some school spirit fun with the Oak Grove Spirit Squad and Ollie the Owl! We will also be recognizing our seniors on the soccer team and celebrating all they have accomplished this season. Hope to see you there!!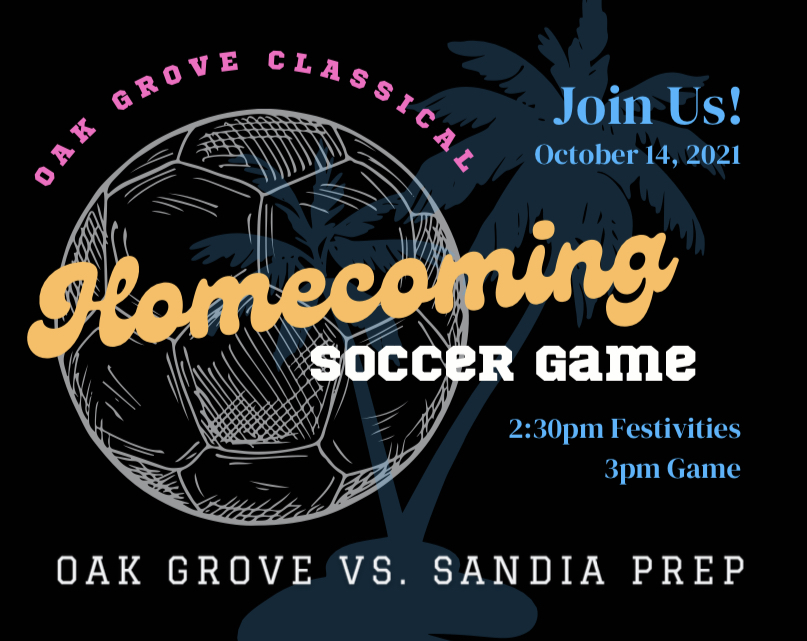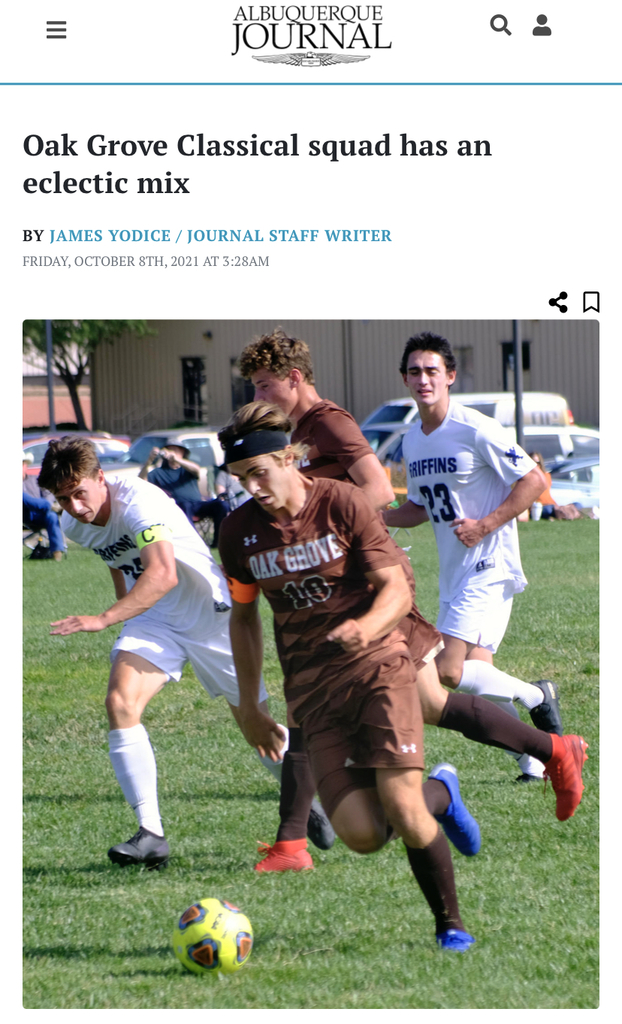 Happy Fall Break OG families! We hope you all are enjoying this time of rest, because we will be hitting the ground running on Monday with the start of our very first Homecoming Week! Be on the lookout for the weekly email containing information on how each school will be participating. All families are invited to come out for our Homecoming Soccer game on Thursday afternoon. Wear your OG spirit wear and bring lots of school spirit to cheer on our Oak Grove Owls!